Spiritual, Moral, Social and Cultural Calendar 2017-18
Below are just a few of the events we have celebrated and forthcoming events we have planned.
Spiritual, Moral, Social and Cultural Calendar 2016-17
Spiritual, Moral, Social and Cultural Calendar 2015-16
DATE

EVENT

8 September

Global, Communities: Shoe Box Appeal Samaritans Purse

9 September

Cultural: Celebrating Reign of Queen Elizabeth

24 September

Harvest Service

Click here to view information about our Harvest Festival Service

24 September

Eid al-Adha Festival

25 September

Macmillan Coffee Morning

7, 8, 10 and 13 October

St Chad Banner - Community Project

12 - 16 October

Democracy Week

12 November

The Indian Experience

Click here to see what our Y3 children will be doing as part of their work to learn about the traditions and practicies of other religions

16-20 November

Anti-Bullying Campaign

For more information about Anti-Bullying campaign, click here

21 November

Social, Moral, Cultural and Social Assembly

'New Beginnings'

3 February 2016

St Barnabas fundraising High Tea

Click here to find out more information on St Barnabas Hospice Lincolnshire

9 February 2016

Safer Internet Day

Click here to visit the Childnet International website for more information

9 February 2016

Shrove Tuesday Pancake Races

These races take place annually to remind us of the true meaning of Shrove Tuesday

29 February 2016

Baptism Celebration

Children in the reception class will be taking part in a Baptism at Dunholme St Chads Church with Reverend Adam Watson

7-13 February 2016

Chinese New Year

11 February 2016

Valentine's Disco

2 March 2016

St Chad's Day

3 March 2016

World Book Day

Children and staff are invited to come to school for the day dressed as their favourite book character

16 March 2016

Visit from the Bishop of Grimsby

We are delighted that the Bishop of Grimsby will be coming to school to dedicate our school banner.

All families are invited to join us for collective worship from 9.15 am on that day.

23 March 2016

Community Easter Celebration!

All families are invited to our celebrations which start at 2.30 pm

21 April - 11June 2016

The Queen's 90th Birthday Celebrations

Click here for more information on the festivities nationally

Click here for details of how we are celebrating as a school

7 May 2016

Groundforce Day, 10 am to 2 pm

This is a fun day but is also hard work! If you are good at digging up poles, removing old wooden beams, pruning or general gardening we need your help! We will also welcome anyone who wants to come and learn some new skills. Refreshments provided.

29 May 2016

Community Coffee Morning, 9.15 am to 11.15 am

Please come along and help us to raise funds for Sophie's Smile and Umbrellas.
A letter from the Bishop of Lincoln
Mrs Shawar celebrating Eid Al-Adha Festival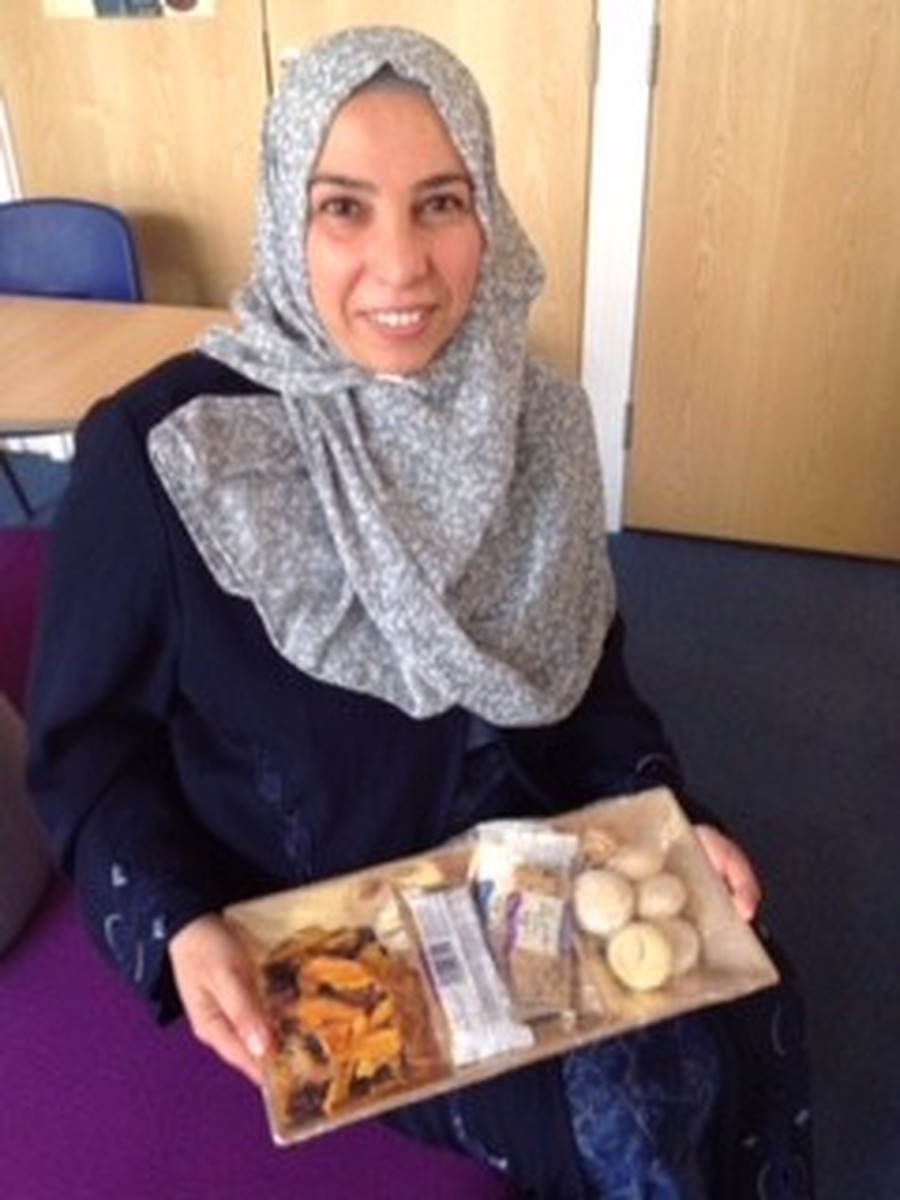 The whole school joined together for a special collective worship to remember all who have been affected by war, past and present. We thought about people in our family. Year 6 shared their remembrance day poems.
Y3 taking part in a Hindu day!