Don't forget to email us pictures of the children reading in unusual places.
The Year 3 Star of the Week is Barney.
The Year 3 Pride of the Week is Alfie Y for his excellent letter and digit formation. Next week we are looking for children who listen. The children in Year 3 think of a focus for the Pride Award each week.
Congratulations to Ollie and Ava who have been voted Year 3 School Councillors. We are sure that they will do a great job. Well done to you both.
Year 3
Mrs Mayer, Mrs Ackroyd, Mrs Tipping and Mrs Roberts welcome you to year 3.
If you have any questions please do not hesitate to ask one of us.
You can email the class teacher directly by using
catherine.ackroyd@dunholme.lincs.sch.uk or
During Term 1 the children will be learning about life during the Stone Age. They will be encouraged to ask questions that develop their thinking skills and apply this to their learning. Thank you to all the children who have added resources to our theme table this term.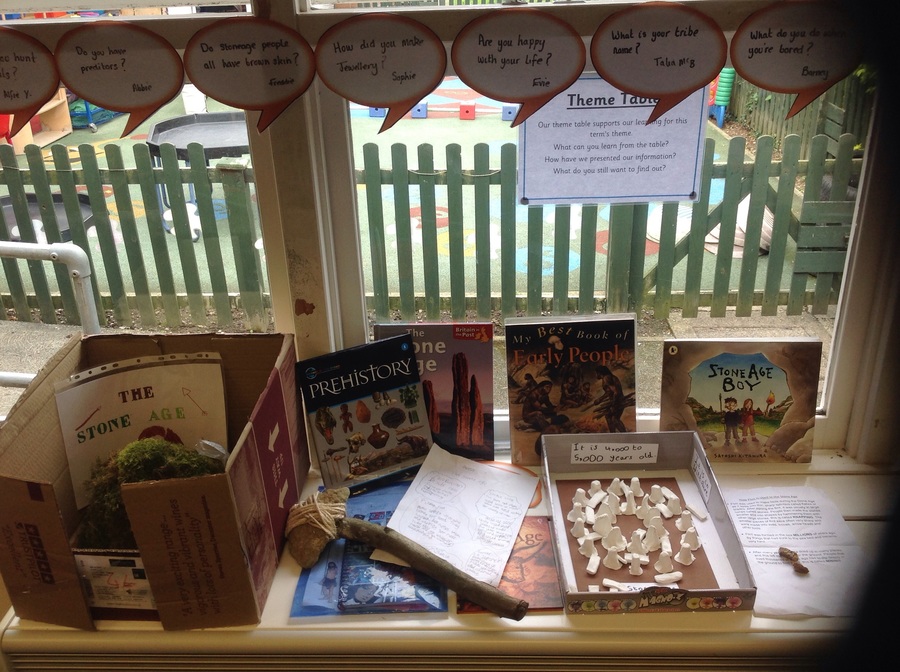 Above you can see how the theme table is coming along. If your child has chosen this as their home learning project then they need to make or bring something in linked to the Stone Age.
Please enjoy the slideshow that shows us in action!
Term 2 is called Food Fiasco which was named by the children. We will be learning about where food comes from and how it moves through our bodies. Thank you to all the children who have contributed to the new theme table.
Homework
Homework is handed out on a Friday and will need to be back in school the following Wednesday.
Spelling tests will be a Friday.
Please click below for Year 3 recommended reading list.
Year 3 recommended Reading List
Please click on the link below to view important information about Year 3 routines and Educational Visits for the academic year.
Important information
Please make sure full PE kits are in school all week.
Homework is handed out every Friday and is due in the following Wednesday. Spelling tests will usually be on a Friday morning.
Remember to keep reading at home and record it in your reading diary.
The spelling list for years 3 and 4 can be found here.
For a full list of spelling rules and key words from year 1 to year 6, click here.
Year 3 had a great day dsigning a Rangoli pattern and Hindu dancing. This has supported the children's learning on Hinduism.