This week's Star of the Week went to Benjamin Bradbury for his super Limerick writing skills this week.
Sam Terry received this week's Pride award for showing great perseverance during swimming.
Year 6
TERM 6 OVERVIEW
Term 6
This term we will be continuing our work for our Lincolnshire Show entry entitled 'Farming Through the Ages'. We are going to be looking at modern day farming so that we can compare this with what we learned last term about farming in different historical periods. We will be presenting out work at the show on Wednesday 21st and Thursday 22nd June.
We will also be continuing out theme work on Ancient Greece, looking at Greek myths, the Olympic Games and what legacy they left on the modern world. In Re, we will be looking at the Bible and how important it is to Christians.
PE Kit - Please can you ensure PE kits are brought into school on Monday morning. This includes appropriate outdoor footwear.
Our PE sessions for this term are Thursday morning (outdoor) and Friday morning (indoor).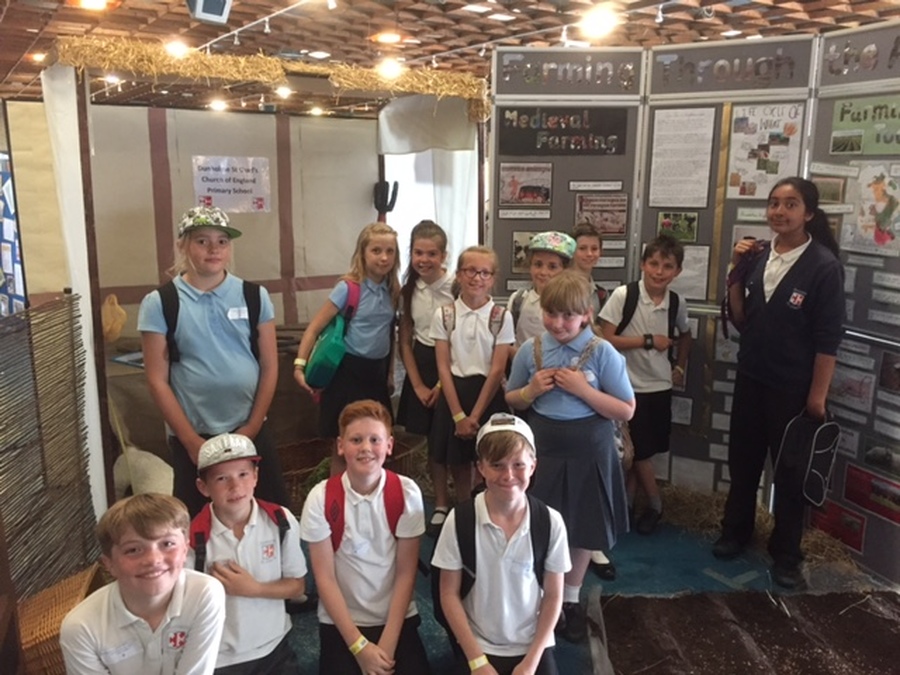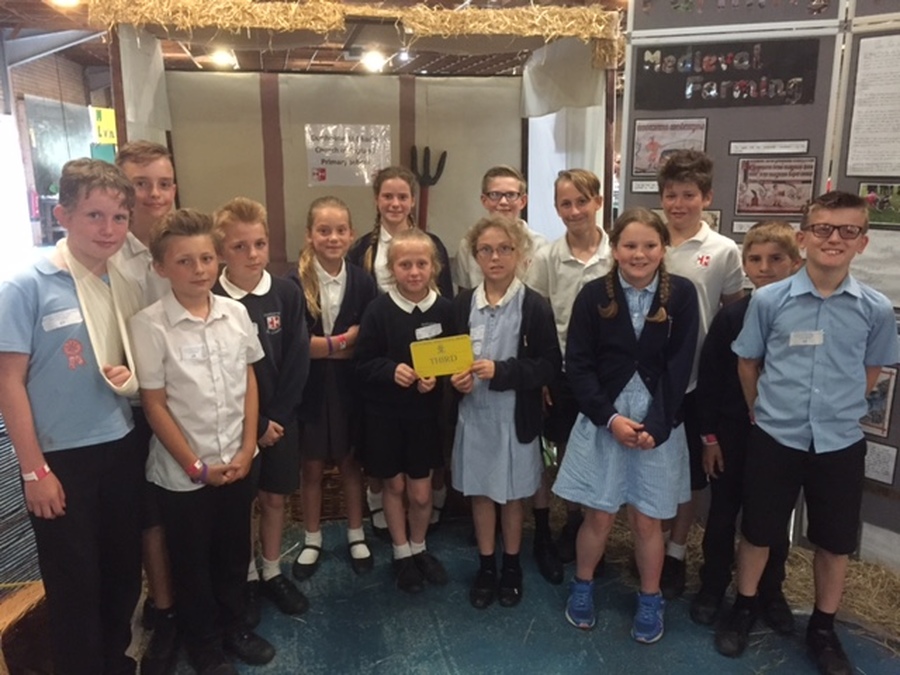 Diary Dates for Terms 5 and 6:
Tues 18th Apr - - Term 5 begins
Mon 8th May - 12th May - SATs week
Mon 22nd May - Open Morning
Tues 23rd May - Y6 at Church Schools Festival
Fri 26th May - Last day of term
Mon 5th June - Term 6 begins
Mon 5th June - Athletics morning
Wed 14th June - Sports Afternoon
Wed 21st /Thurs 2snd June - Y6 at Lincolnshire Show (only one of the two days)
Tue 4th July - Y6 William Farr transition day
Tues 18th July - Y6 Leavers Service in church
Wed 19th July - Last day of school
HOMEWORK:
All homework is handed out on a Friday along with new spellings. Maths and English should be handed in BY THE FOLLOWING THURSDAY along with the diary. Homework Club is available on Monday and Wednesday lunchtimes in the Year 6 classroom.
Homework Diary:
Please support your child in remembering to complete his/her homework diary each week. Your child should record homework, daily reading and as a recount of key events in the week such as: clubs attended, relative-visits, walking the dog etc. The diary should be signed each week to indicate your child has completed his/her homework and reading. It is also a useful way to communicate essential information to Mr Parkin, if appropriate. The diary should also be handed in on Thursday.
Spellings:
This week, we are looking at words which appear on the Year 5 and 6 word lists as listed as an expectation in the National Curriculum for KS2.
Homework to be handed in on Thursday:
English:. TO BE HANDED IN ON MONDAY 24TH APRIL. - Complete the grammar questions. 20 minute time limit.
Maths: Fraction - complete any 12 questions from the fractions sheet.
http://resources.woodlands-junior.kent.sch.uk/maths/timestable/index.html
In class, we have been looking at fractions, decimal fractions and percentages and will moving on to ratio and proportion. Here are some links to some websites, which have some useful games to support the understanding and application of knowledge:
http://resources.woodlands-junior.kent.sch.uk/maths/fractions/index.htm#ratio
http://nrich.maths.org/2730 (Flash is required to play this pairs games, matching fractions of money.)
http://nrich.maths.org/4824 (Flash is required to play this matching ratio game.)
Last year's Year 6, rehearsing at the Church Schools' Festival in Lincoln Cathedral: