Enrichment Activities
Aylmerton emergency No. 01263 837759
(to be used out of school hours for absolute emergencies only!)
For emergencies during school hours, please contact the school, who will contact Mr Parkin.
Aylmerton / Patteson Lodge 2016 - 31st- 4th October
Day 1 - Monday 31st October 2016
We arrived safely and in good time at about lunch time. After lunch, we went to two nearby coastal environments to compare and contrast the two localities, looking at how the beaches were different, how coastal erosion was affecting the areas and how defences had been used to try and preserve the coastline. Last night, we went for a walk in the woods in the dark to visit and old, abandoned church where we listened to stories before returning to the centre for a camp fire and hot chocolate. MOST were fast asleep by 10:00pm!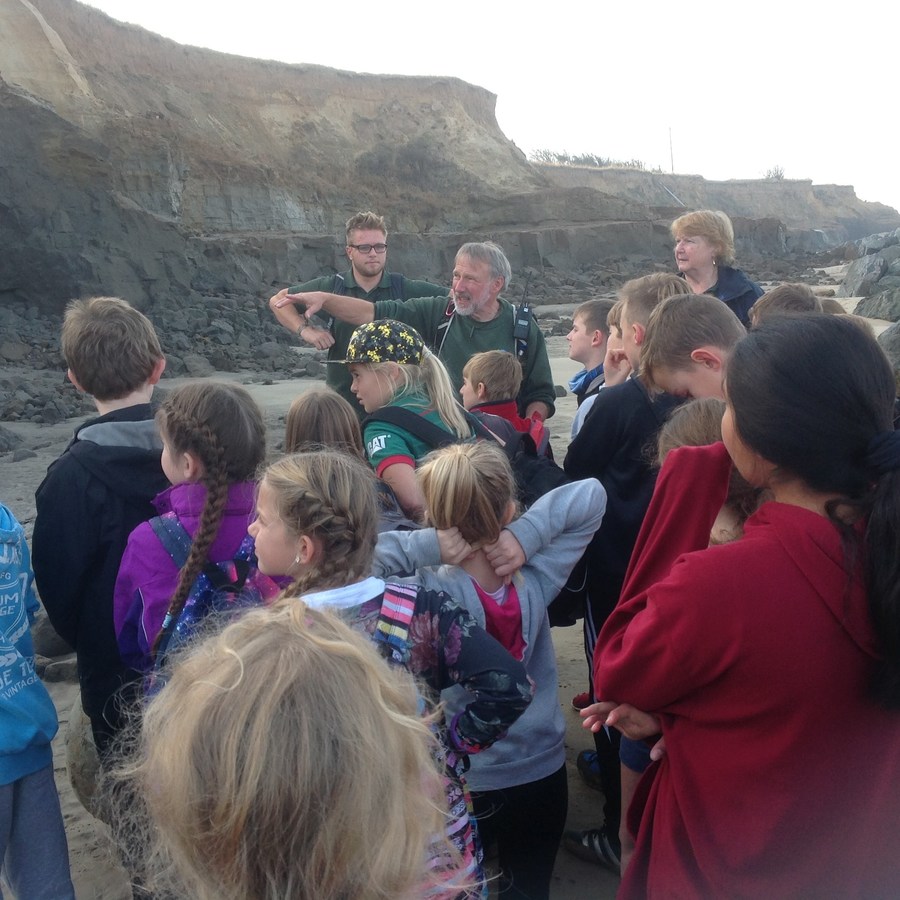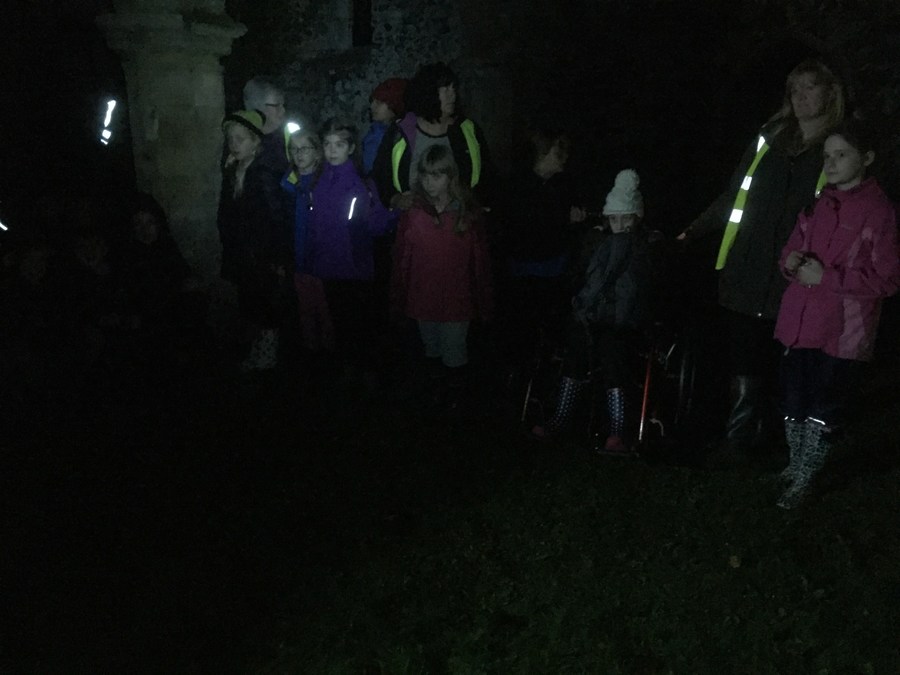 Day 2 - Tuesday 1st November 2016
Today we woke early and showered (Yay! just to prove it happened) Whilst we breakfasted this morning, we were interrupted by a stray pirate - Captain Jack Starling. He boarded us onto his coach as part of his scurvy crew and took us to his pirate ship. Once dressed as pirates and given our pirate name, we had to complete three challenges in groups to earn golden coins to win a prize. It was very close but Mrs Gresham's group cheated their way to a win. True pirates.
This afternoon we went to West Runton beach to visit the rock pools and learned about habitats and adaptation. We also looked at the cliffs to learn about glaciation and fossils. They found the fossil of a mammoth right where we were stood!
We returned to Patteson Lodge to a lovely meal of pizza or pasta and a delicious apple crumble to follow. This evening we were visited by a storyteller who mesmerised us all with his wonderful stories and props. We are certainly ready for bed tonight!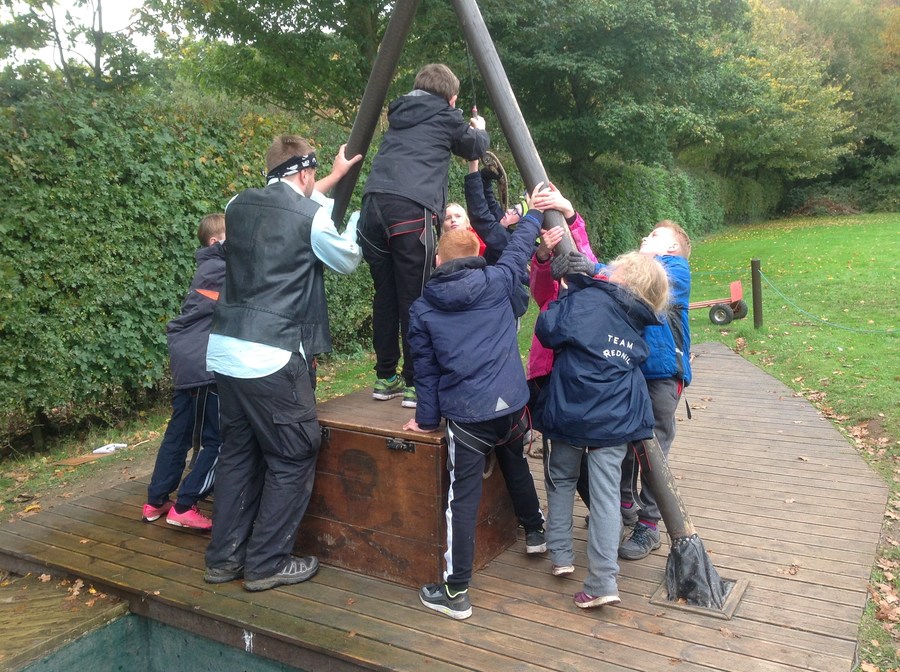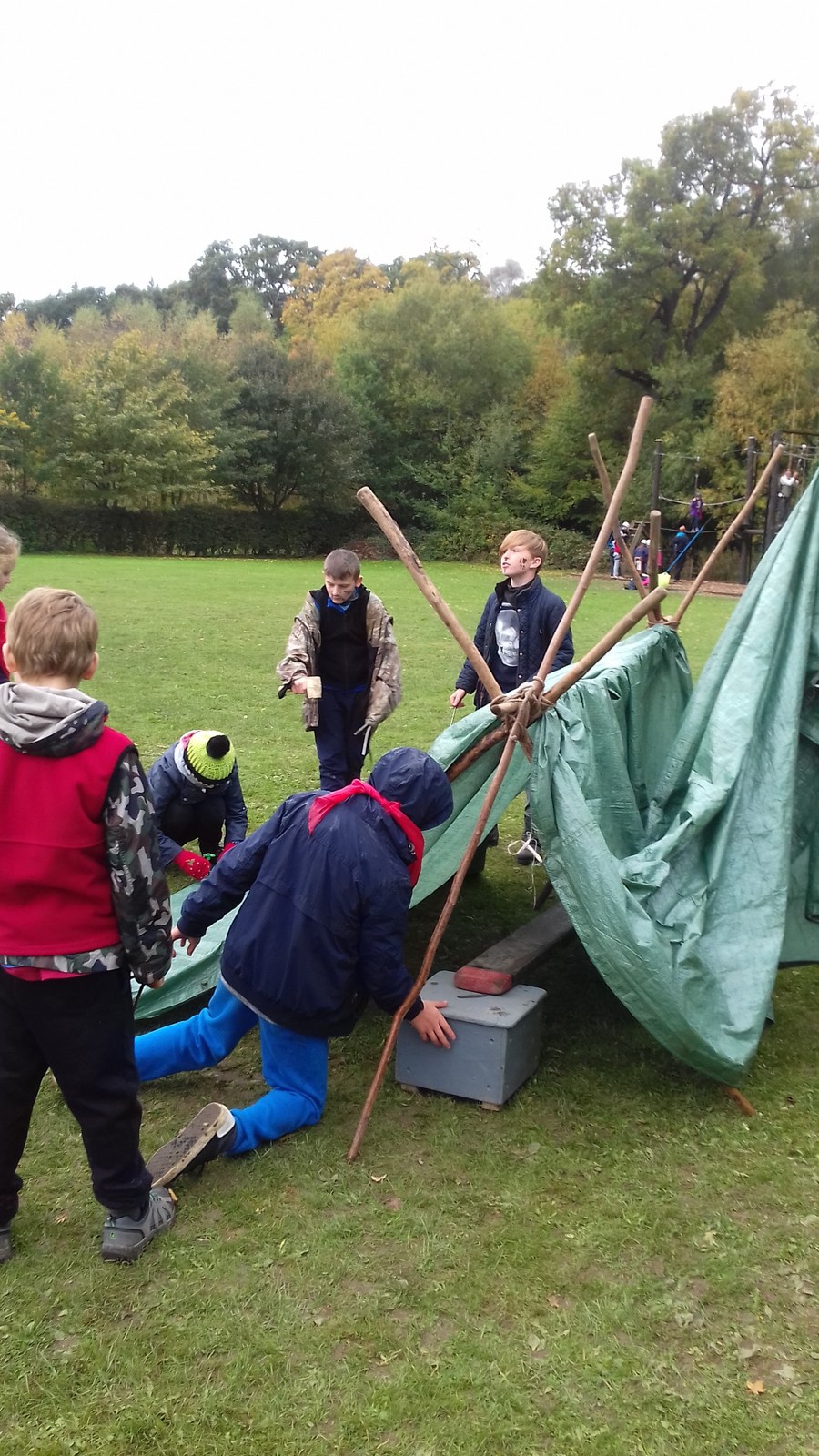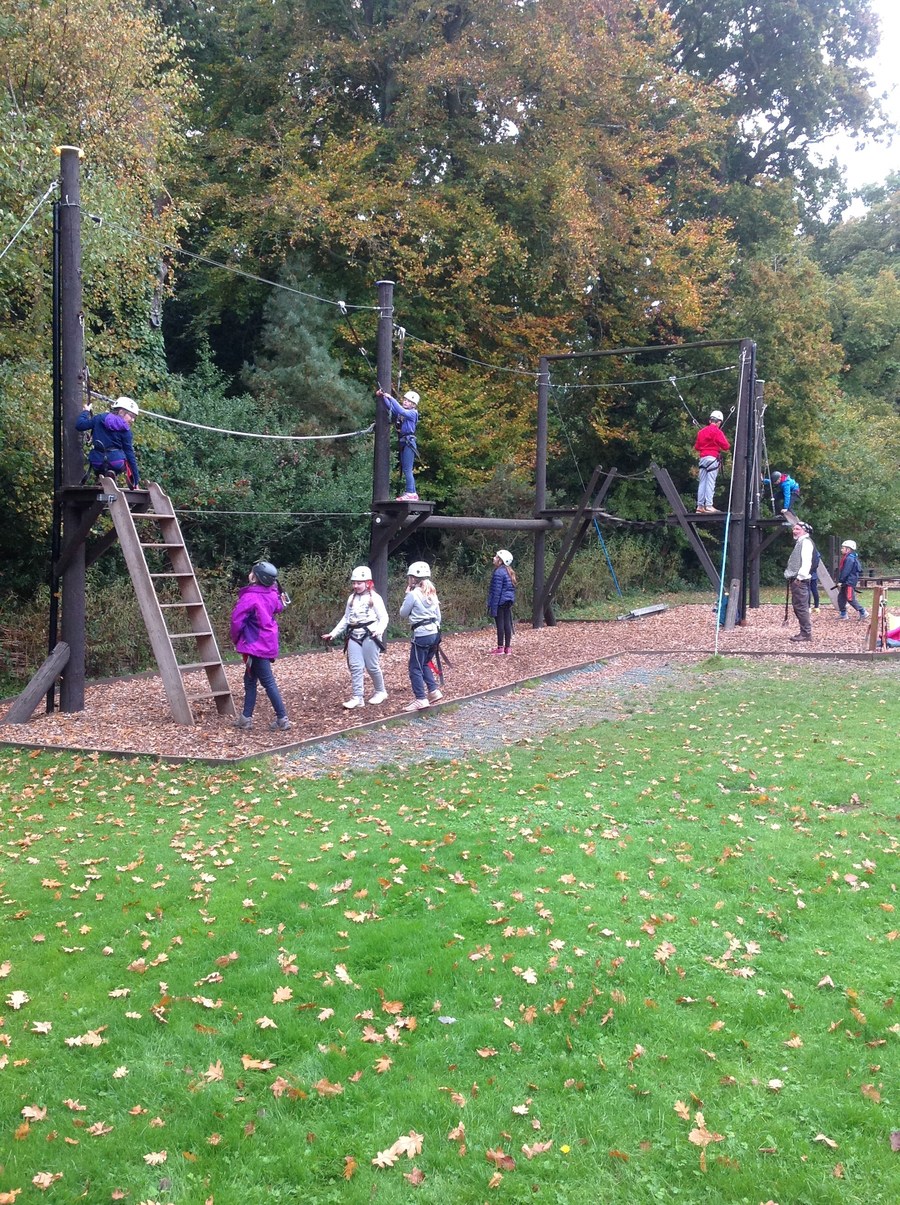 Day 3 - Wednesday 2nd November 2016
Today we had to be woken up! zzzzzzz After a hearty breakfast, we went outside where we split into three teams to complete a team challenge. The activities involved good team work skills of communication, co-operation and encouragement. After a slow start, we made good progress to get through the spider's web, over the acid river, defuse the unexploded bomb and gather all the sheep in the pen.
This afternoon we had a change to our schedule. We visited the Cromer Life Boat museum to learn about sea rescue. Then we went down onto Cromer beach for a little free time and a group photo. We returned to the centre in time for tea, before departing on a coach to Sheringham Leisure Centre for our swim session. Everybody had great fun. Definitely an early night required. Up early tomorrow.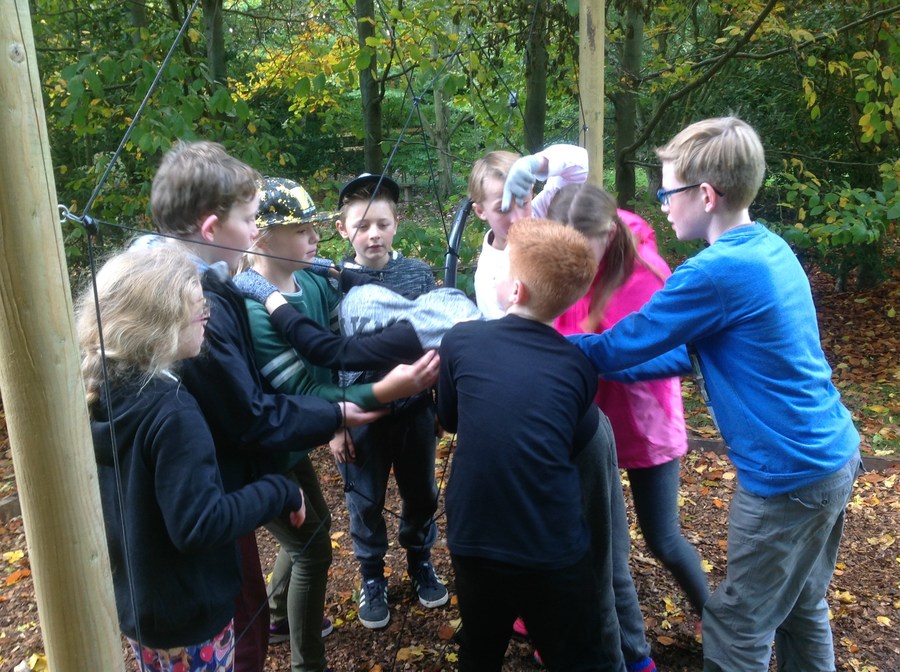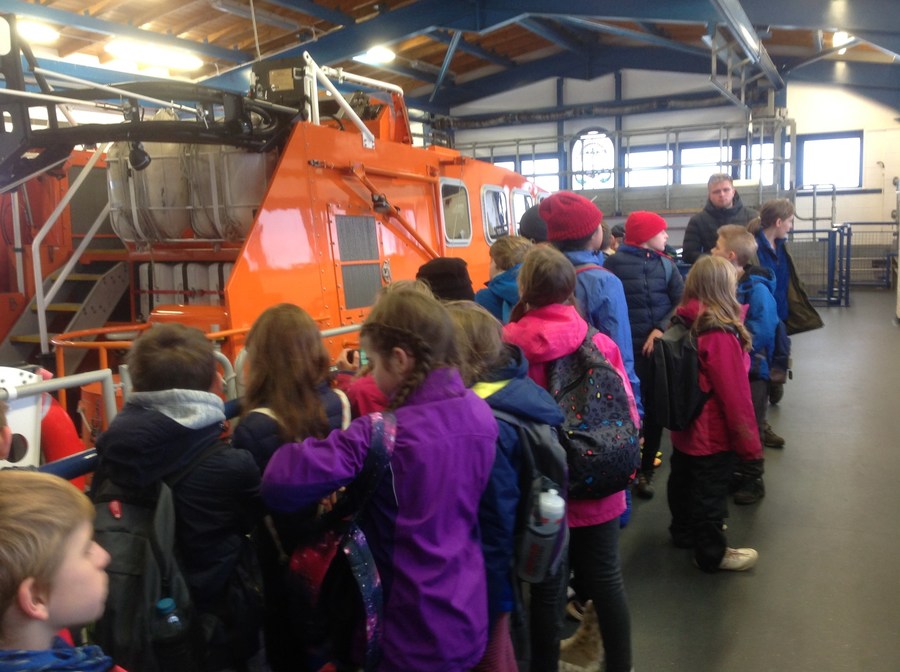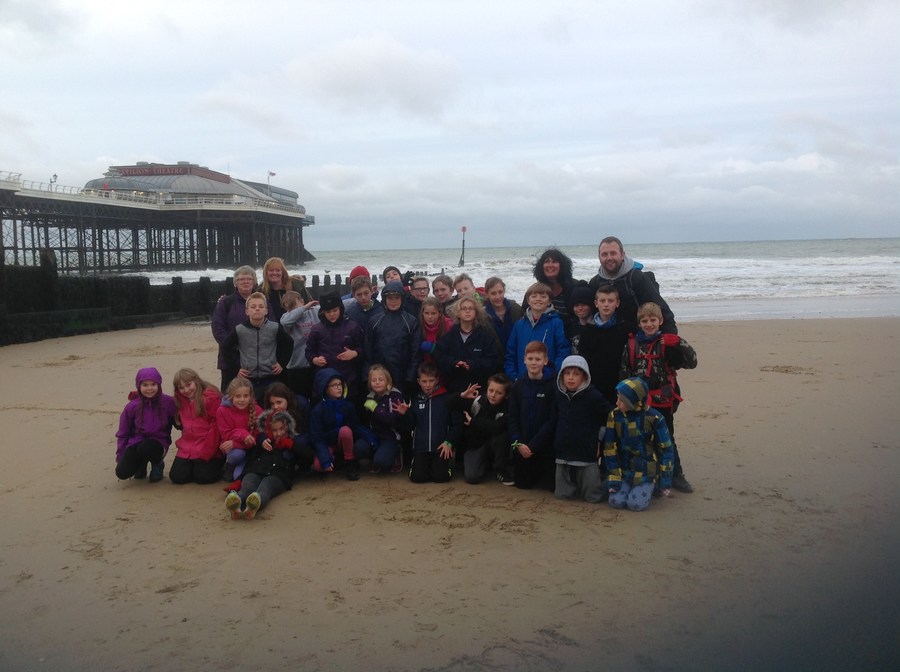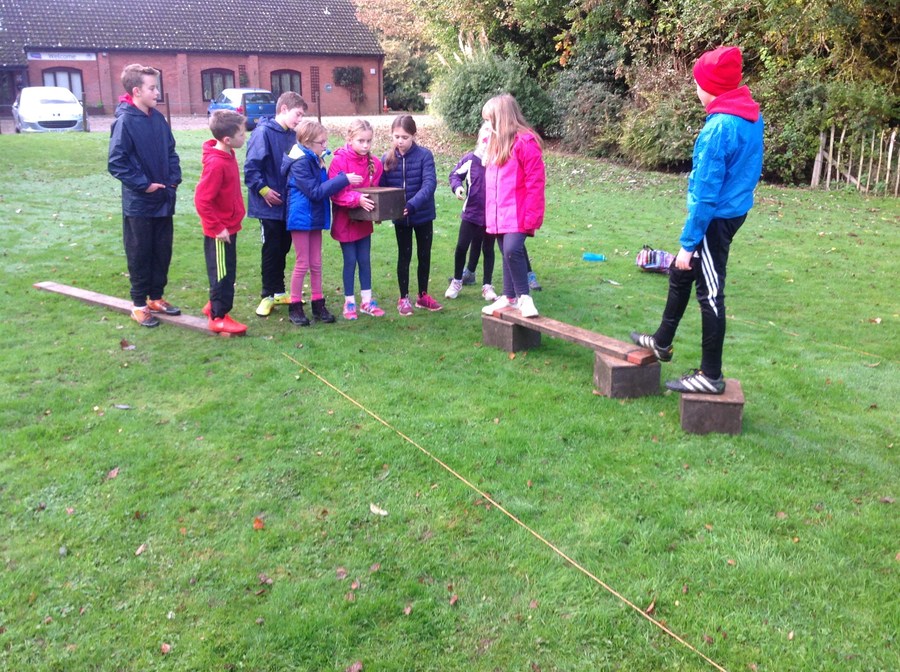 Day 4 - Thursday 3rd November 2016.
Today was the big one! We had to be up super early this morning (6:25) in order to be fed and ready in time to leave at 8. From the centre, we took the coach to the north coast of Norfolk and got on a ferry to travel out to Blakeney Point. We were so lucky to see so many seals swimming alongside us, some of which are due to pup any time soon. It was so exciting. We then landed on the spit and disembarked the boat to begin our walk across the diverse habitats of this unique coastline. We learned how the sand dunes are formed, how long shore drift is shaping and changing this environment and then we made our way along the shingle beach to the mudflats. This was where it got messy! We had to take our shoes off and then we walked across the mud flats, along the river bed. It was so cold yet so much fun. We finished the day by hunting for semi-precious stones along the beach. Some of us are experts!
Tonight we have a disco. (That's if we can all stay awake)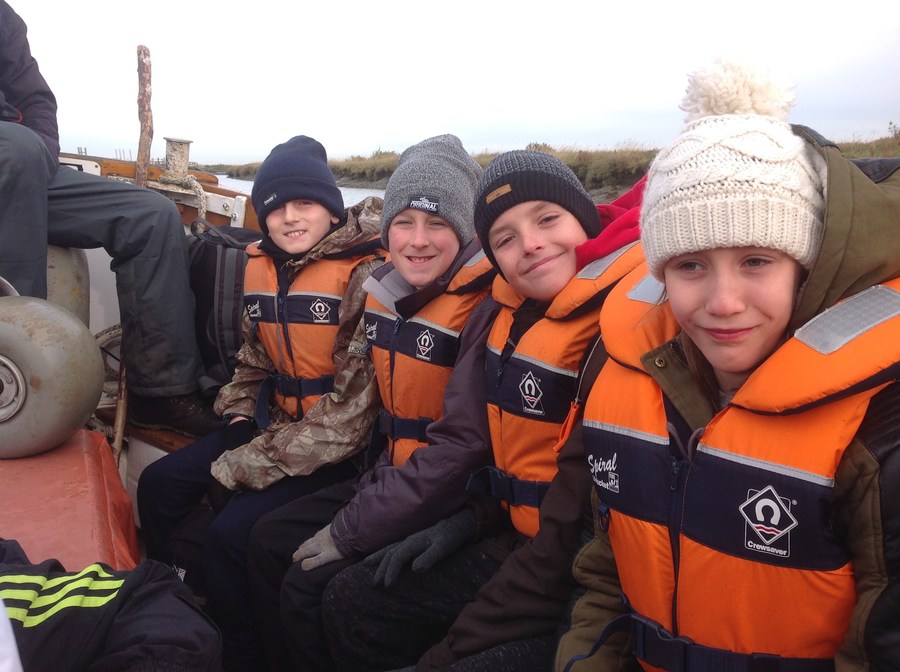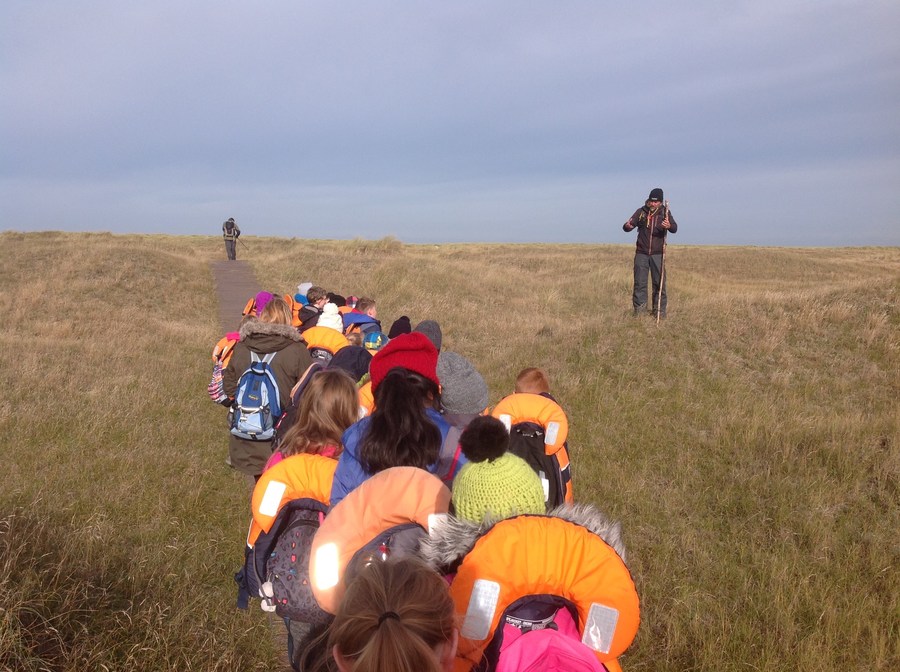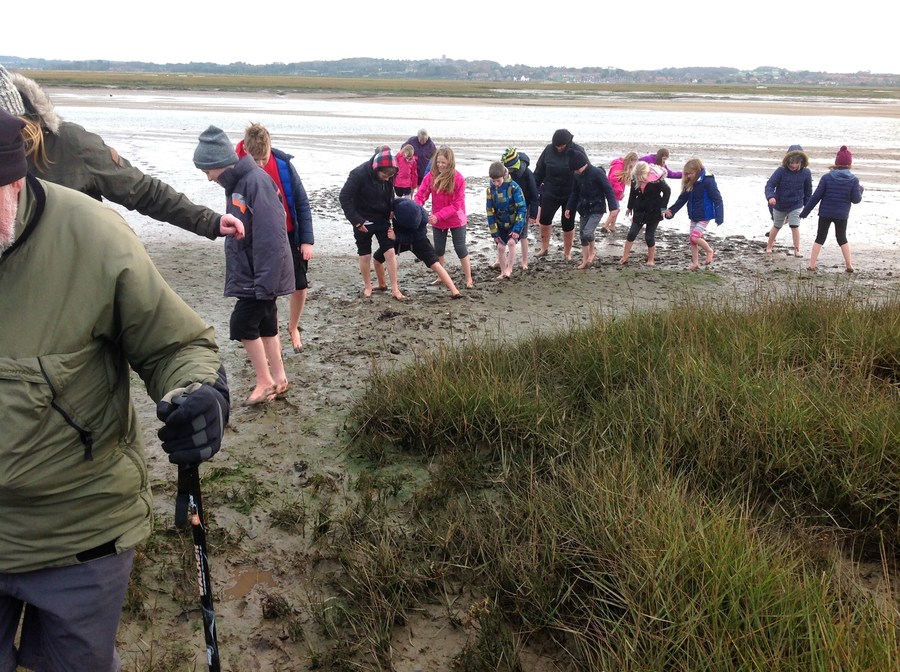 TOP TIPS:
Please pack with your child so he/she knows what is in his/her case. Please include a plastic bag that can be placed inside the day-bag to keep items inside dry. Also, ensure a bag for dirty clothing is included to make sorting the washing easier when your child returns home.
FINAL MEETING AND FAQ:
What time should my child arrive at school on Monday?
8:30. Luggage should be taken to the hall and any medicines and completed forms handed to Mrs Gresham in the hub. It is particularly helpful to place travel tablets in a separate envelope, with your child's name clearly marked, for the return journey, with the time
Does my child need to take any food?
Absolutely not! We are given generous 3-course meals so additional food is not required and is strictly not allowed in dormitories as it attracts unwanted visitors when the windows are open during the day.
However, your child will need a packed lunch and drink for the first day only.
Can my child take electronic devices on the visit?
Any electronic devices (excluding mobiles) may be taken for the journey. They are brought, with parents permission and the owner's risk. They are to be handed in on arrival at the Centre. Please name all devices.
Why are mobiles not allowed?
Several reasons - risk of getting lost or damage; there is little or no signal; it can cause anxiety, if parents are unavailable; it can stir feelings of homesickness.
My child has special dietary requirements, will he/she be able to eat the food?
The cooks are very experienced chefs, who always cater for children with special dietary requirements. Nothing is too much trouble for them and the catering staff and as long as we have been informed, the information has been passed on to the Centre. Named meals for those children with particular requirements will be handed out first to ensure your child receives the appropriate meals.
Where will my child be sleeping?
The children have chosen who they would like to be with and have been placed into dormitories. The boys are in two dorms of 8 and 9 and the girls are in two dormitories of a 4 and 9. There is a prize for the tidiest dorm of the week!
Do I need an alarm clock or hair dryer?
Clearly, a little communication between occupants of each dormitory is useful here to avoid 13 alarm clocks going off one after the other! We expect children to sort out such items, which will also reduce packing. If you are happy to share a hair dryer between a few of your friends, this helps reduce clutter where there is limited space.
What if I go to sleep earlier or later than my friends?
We expect everyone to respect a range of bedtimes. Reduced sleep is no fun for anyone, if tiredness spoils the following day. If you wish to go to sleep some time after 'lights out' then bring a reading book or puzzle book (remember extra batteries for your torch).
How will I keep up-to-date with my child's activities in Aylmerton / Patteson?
Please keep the itinerary safe so you can follow where your child is. If wireless connection is kind, we will do our best to send back photos to school to publish on this page, with short updates.
What are the arrangements for collection?
We are aiming to return to Dunholme by 4:00-4.30pm on Friday (traffic permitting). School will be notified of any delays en-route and a notice posted outside school. Please ensure you take your child's main case/bag, day bag, wellies and collect any un-used medication from Mr Parkin. Any un-claimed property will be displayed; please check.
My child has packed an item that doesn't belong to him/her!
In this case, we would ask you to return it to school on Monday so we can trace the owner.
OUTSTANDING PAYMENTS: Please pay any outstanding balance to the office. Cheques should be made payable to 'Lincolnshire County Council'. If you need to discuss your situation regarding payment, please make an appointment to see Mrs Ruff. Thank you.
Check out the Aylmerton Website:
Please check out the Field Study Centre's website for information. There is a section for parents, to help answer any questions you may have: http://www.afsc.co.uk/
Of course, you are welcome to pop in and see Mr Parkin with any questions.
Itinerary - 31st - 4th October 2016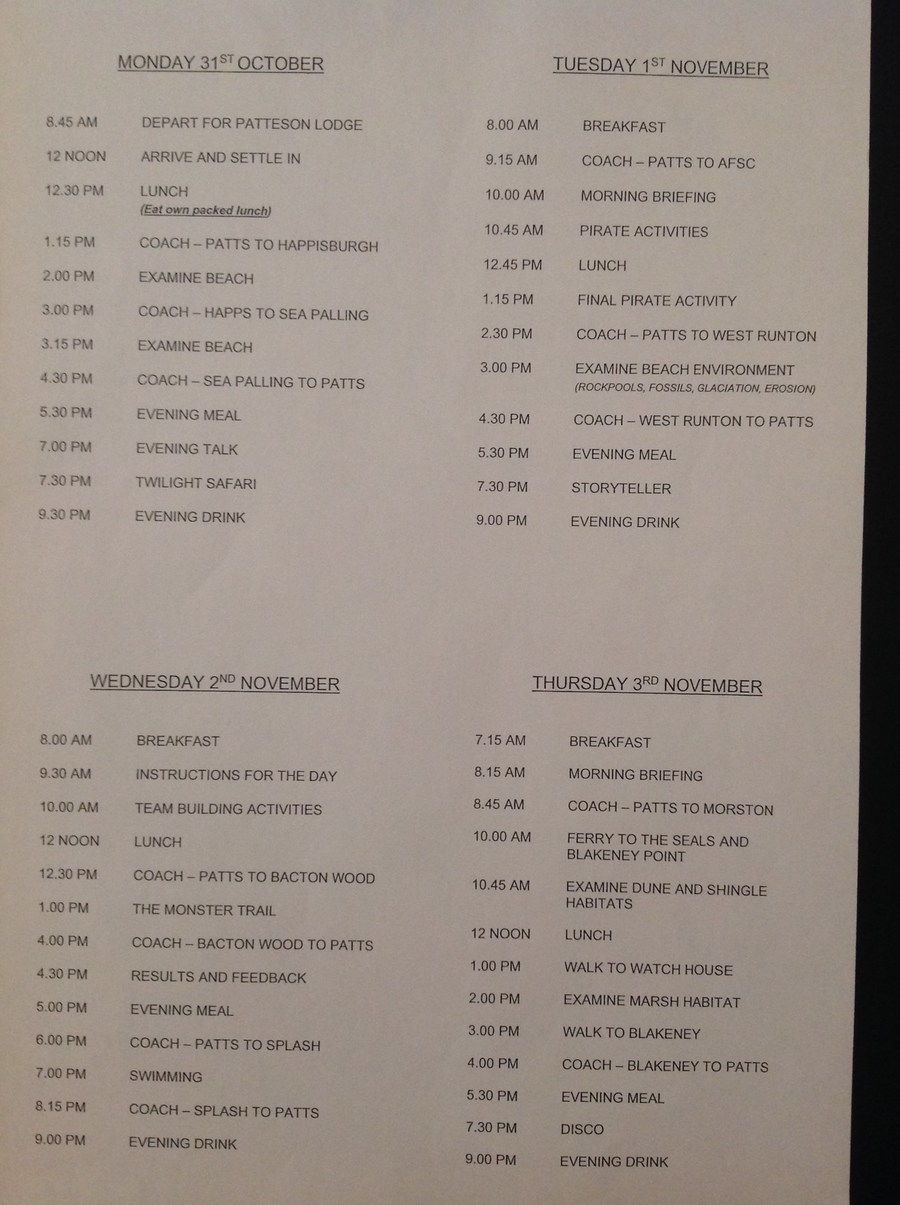 Suggested Clothing: Due to the number of layers required, we suggest you keep any suitable clothing that may be slightly outgrown!
A copy of the suggested clothing/kit list is given below: