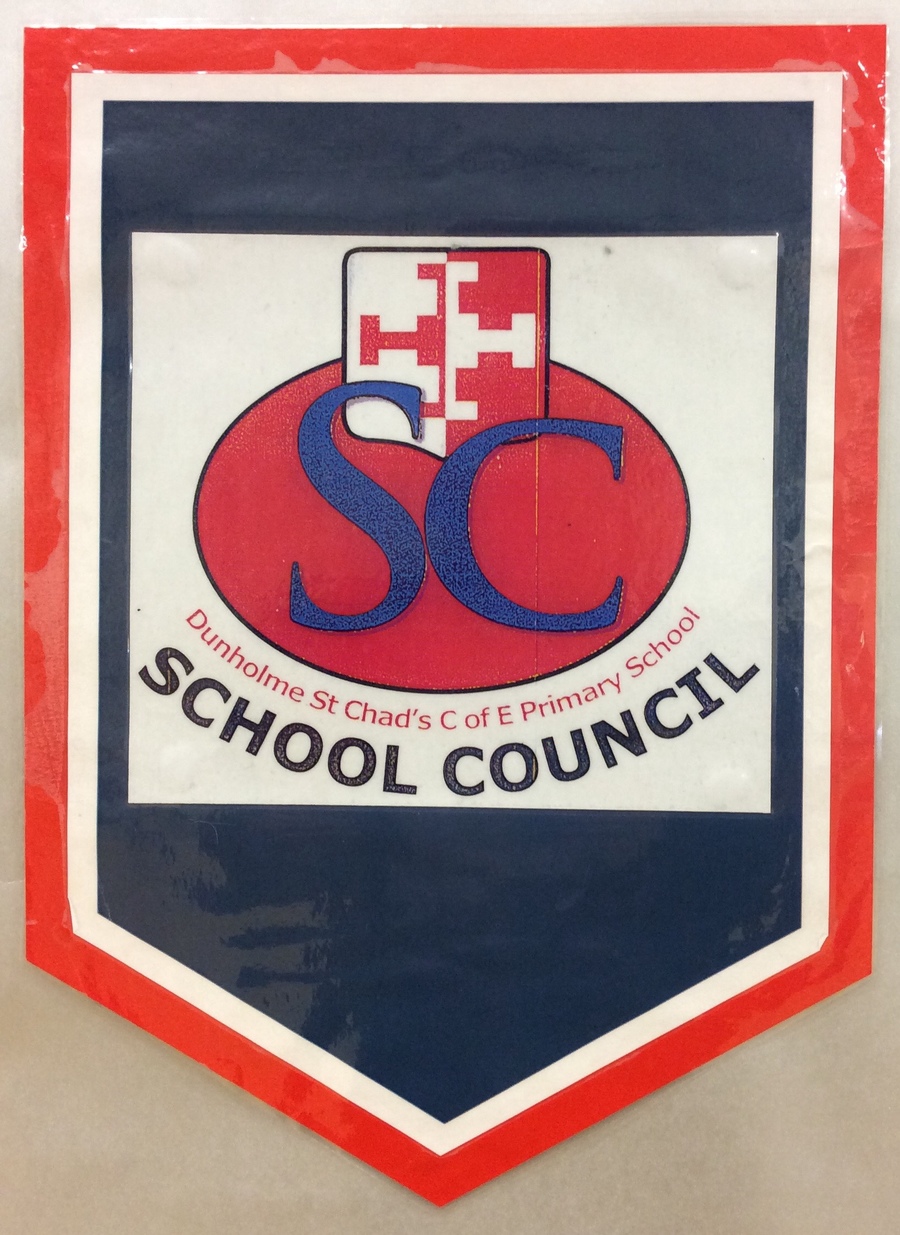 School Council
March 2017
Comic Relief
The school council would like to thank everyone who supported our money raising, by providing cakes and biscuits and bringing in money.
We had a successful day on Thursday and had some extra donations on Friday.
We raised a total of £100!
Thank you so much for your support
March 2017
Pupil Voice feedback about lunchtime organisation
We will be getting together before the Easter break to discuss feedback from our classes about the new lunchtime routine. This meeting will include Mrs Williamson and Mrs Ackroyd.
Red Nose Day
We have met this week to organise a bake sale to raise money for Comic Relief. We will be selling cakes on Thursday 23rd March
February 2017
Reading Survey - please click on this link
Which authors do we like? Where do we like to read?
The School Council have been asked to find out which authors we all enjoy reading. We will be finding out if there is a good range of titles for independent reading in school. We will also be finding out about reading habits in and out of school, including visits to libraries.
We will use this information to work out how best we can encourage each other to widen our choices and build our reading stamina.
We aim to have the results of this survey by half term.
November 2016
Kyra Council
Four members of our school council went out with Miss Balasz to a Kyra council meeting at Carlton Academy and joined in with music workshops run by Fidler Music.
November 2016
Children In Need
We worked hard in organising this year's fundraising for one of our focus charities.
We organised competitions and a dress up day to raise money.
We also had a very special visitor for our collective worship. (see our twitter feed)
Well done and welcome to the new school council members for this year!
Presenting ... from Year 1 - Max and Harrison
... from Year 2 - Sam and Harley
... from Year 3 - Eleanor and James
... from Year 4 - Zoe and Kyla
... from Year 5 - Sian and Ziyad
... from Year 6 - Ted and Lucy
Democracy Week 2016
We have had a very busy democracy week leading up to announcing our new school council members on Friday 14th October.
All the classes have been involved in learning about democracy across communities and across many areas of life.
We have been very lucky to have visitors this week, sharing our collective worship time. Thank you very much to Councillor Rawlins for sharing her time with us on Wednesday and Reverend Rachel on Tuesday.
We would also like to say a huge thank you to the students and teacher from William Farr, who came to share their thoughts and ideas on democracy, and talked about their school council (Chloe - Head Girl, Joe - Head Boy, Molly - Deputy Head Girl, George - Deputy Head Boy, Hannah - Publicist, Minhyeon - Treasurer).
2015/16 Council Members
Y1 - Barney and Sophie
Y2 - Martha and Ethan B
Y3 - Jack B and Libertie
Y4 - Lily and Callum G
Y5 - Erin S and Maaria
Y6 - Elle and Jago
The School Council wanted to improve homework. We asked all of the children what they thought about homework and how we could make it better. The children wanted more project based homework. Year 3 are testing our ideas to see if they will work. Erin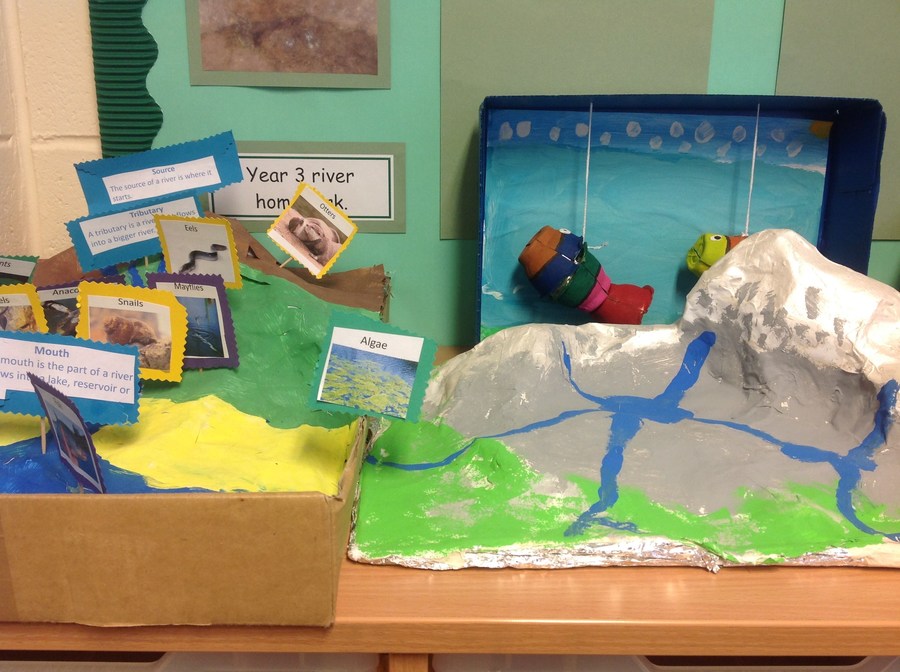 We also got to help with the peer moderation at the school. There were lots of important visitors who came to look at our school. When they came to share their findings, the school councillors were invited to attend.
It was interesting at the meeting. We were able to tell what we thought about our school and hear what the teachers thought. Maaria
It was fun to share our thoughts about what we wanted at our school as well as to listen to the teachers. I found it useful to see what happens. Lily
It is important for us to help make choices at the school. When we needed a new lunchtime supervisior, Mrs Ruff asked us to write the letter.
We ran a stall at the Christmas tree lighting event. We had games for people to win sweets. It was fun to watch people play and to raise money for our council. My dad won. Callum
Remembrance Day is very important at our school. We supported with selling poppies and our Red for Remembrance Day.
Our first project of the year was to look at new play ground equipment. We worked with the Play and Sport Leaders to find out which equipment children would like at our school. The results have now gone to the Friends of School who are looking at funding the project.
We wanted to make sure we chose the best equipment for the children at our school. Maaria.
Our School Council are proud to be part of the Kyra School Council. This council is made up of many different school councils. We meet every term to look at school improvement. See below for some of the activities we have carried out as part of the Kyra Council this year.
The Kyra Council have a new badge. We were very excited to receive our first badges when we visited Westgate Academy in May.
Please see what we have been doing with the Kyra Council.
Members of the School Council visited Monks Abbey Primary School
"I liked that we got to work together and make new friends." Sophie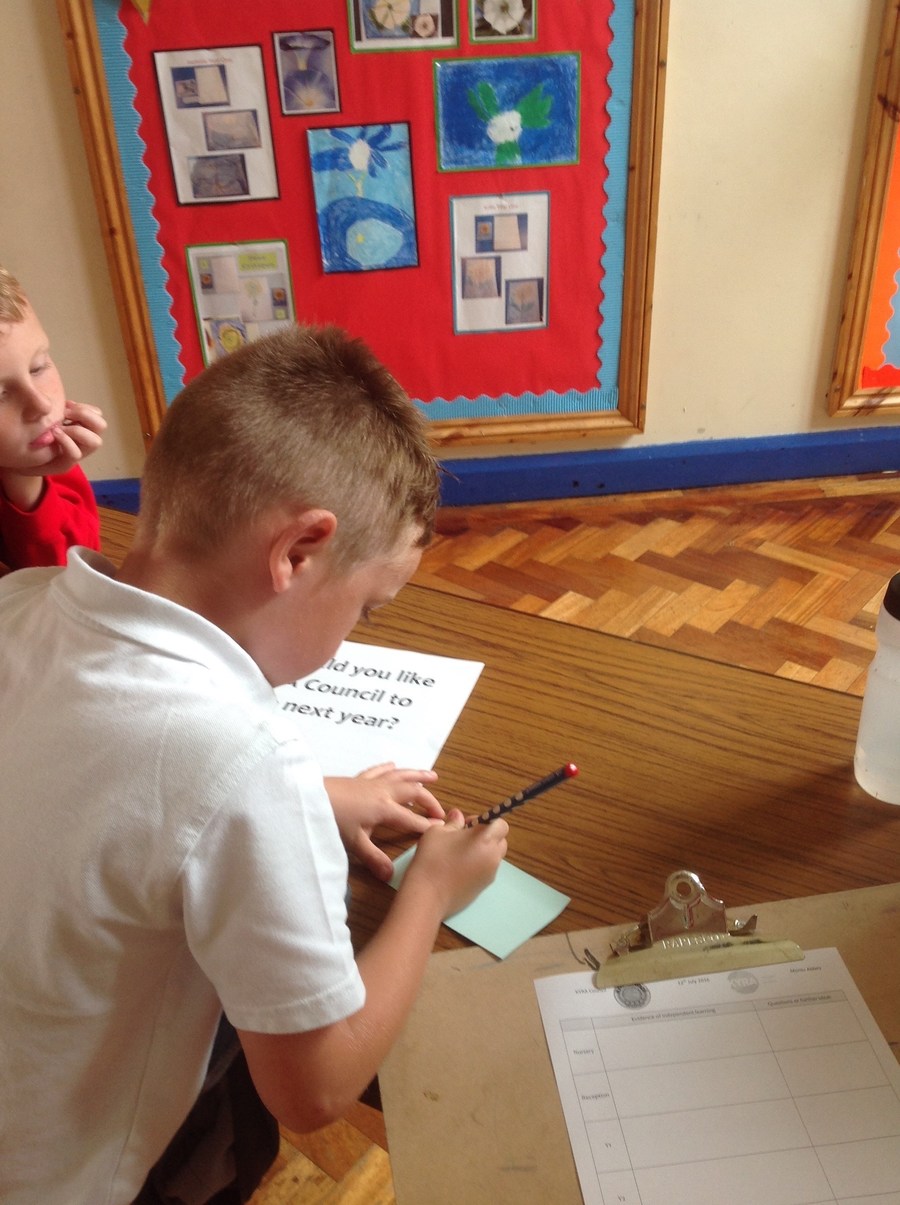 Members of the School Council visited Westgate Academy
We had to work together to build straw towers. This was fun. Then we looked around the school to find out about Maths. I liked being nosy. Barney
Members of the School Council visited Toynton All Saints
I liked building the house for the three little pigs. I liked searching the woods. It was fun to meet children from other schools and work together. Martha
The Kyra Council came to visit our school in term 4. They were looking at how our learning environment shows what we have been learning. It was very useful to hear the views of the children. The School Council have shared the findings with Mrs Ruff.
We had to show the other children around the school. We looked at the displays in the different classrooms. We had fun showing children around our school. Sophie
Visiting Bishop King Primary School to look at their church school ethos.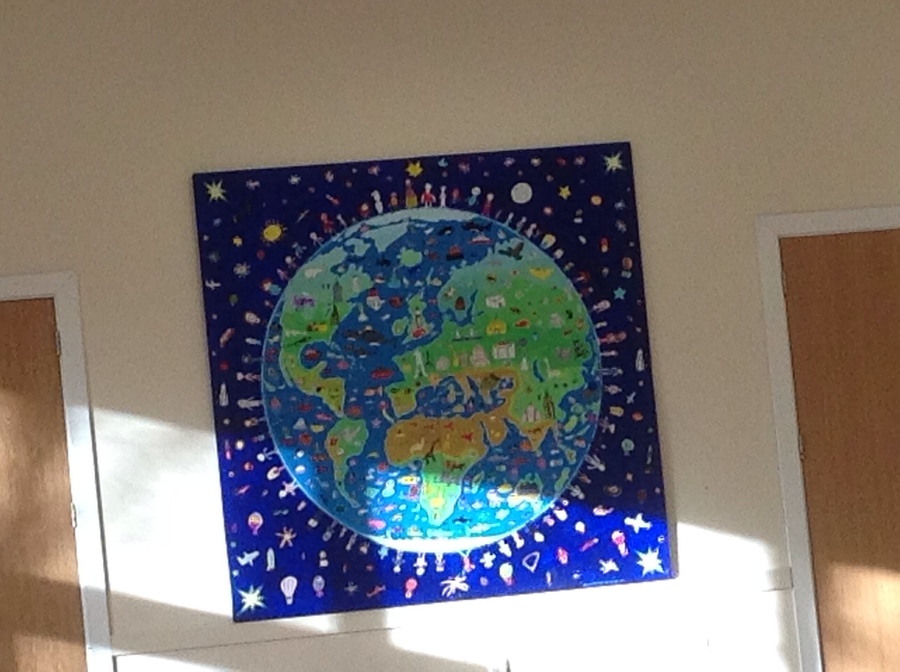 Members of the School Council visiting Marton School to see who eco friendly they are. When we came back to school, we shared our ideas with our own Eco Warriors.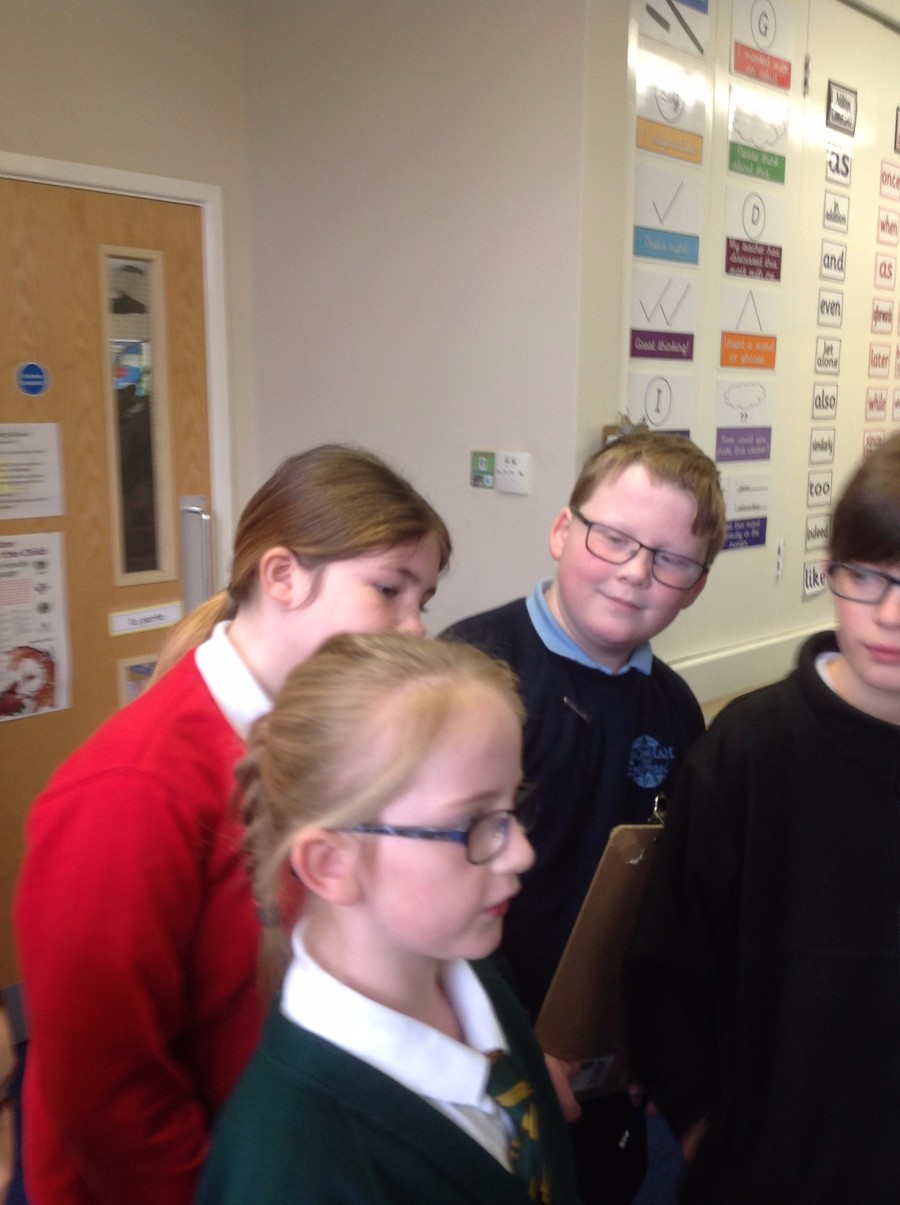 Members of the School Council attending a meeting of the KYRA Children's Council at the Lincoln Guildhall.
This was the first Kyra meeting of the year. We sat in the real council meeting room. Mr Clarke explained the purpose of the Kyra Council and told us about the next few meetings. Then we looked around the Guildhall. Jack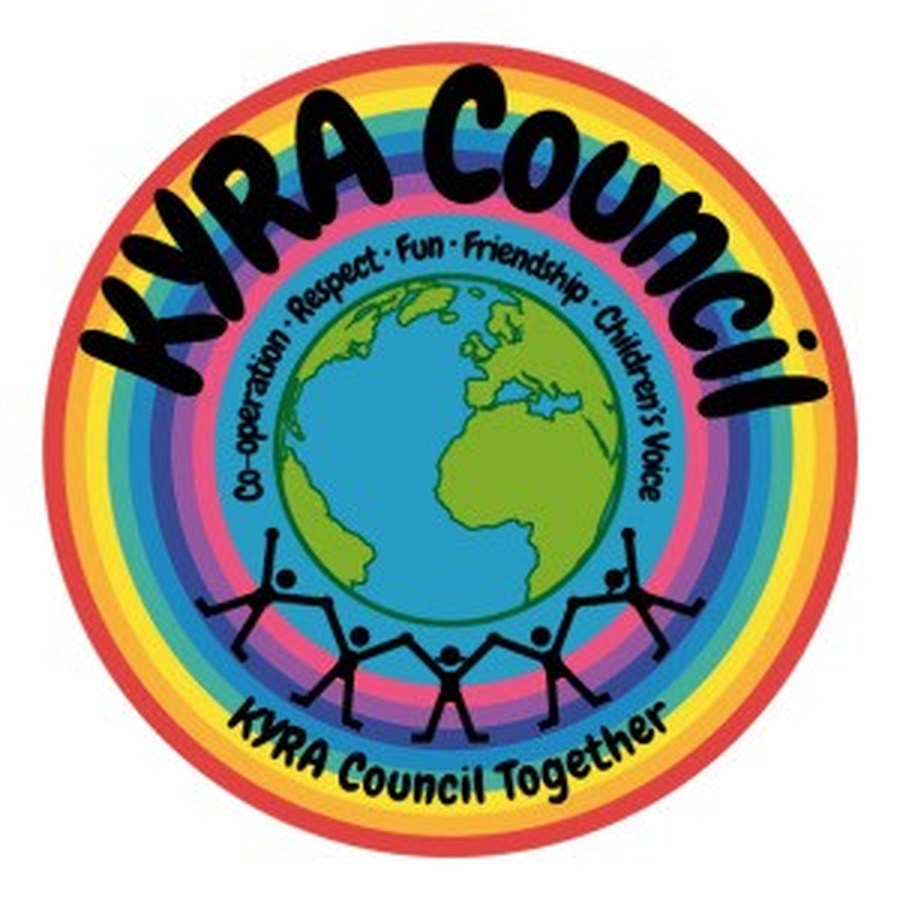 Kyra Council
November 2016
Kyra Council
Four members of our school council went out with Miss Balasz to a Kyra council meeting at Carlton Academy and joined in with music workshops run by Fidler Music.