Our Reception Class enjoyed a week of Balance Ability. The aim was to improve and gain confidence when learning to ride a bike.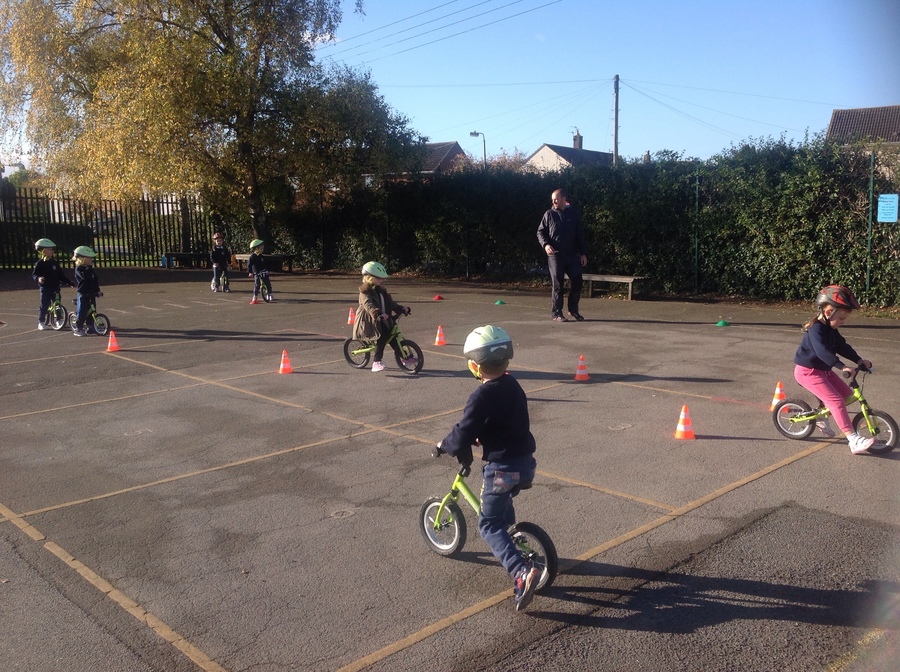 Members of the School Council attending a meeting of the KYRA Children's Council at the
Lincoln Guildhall
Year 4 making toothpaste!
Year 3 taking part in a Stone Age Workshop
Banner Making Workshop
Parents, children and friends of the community worked together to start making our new School Banner!
Y4 seek answers to 'What's inside an art gallery?' at the Usher Art Gallery, Lincoln
Y6 taking part in the LGTA Construction Event
Y3 Stone Age bread making
Y3 hunting for trolls in the wood
Y3 making the sounds of the night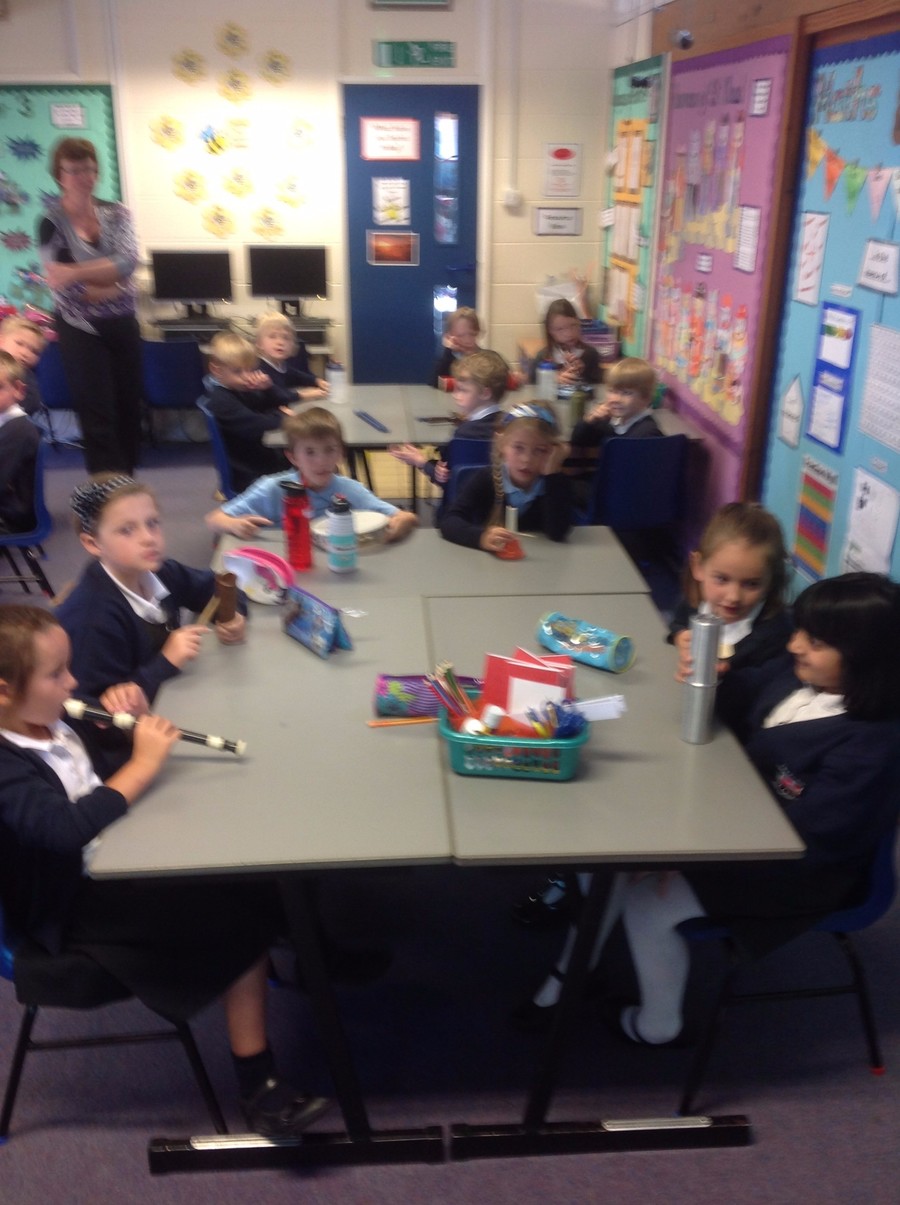 Key Stage One recreated the Great Fire of London!
The Reception children thoroughly enjoyed their first opportunity to explore St Chad's Church today. They listened to clues and then tried to find key artefacts in church which they photographed using ipads. They looked closely at the picture of St Chad in the stained glass window and enjoyed singing and saying prayers together. Children began to learn about the importance of being respectful in places of worship and all were keen to return for Harvest Festival on Thursday!