2016/17 Term 1 and 2
Our Reception class loved learning about the Diwali story of Rama and Sita when Sunita Patel visited. They also enjoyed practising the dance moves she showed them.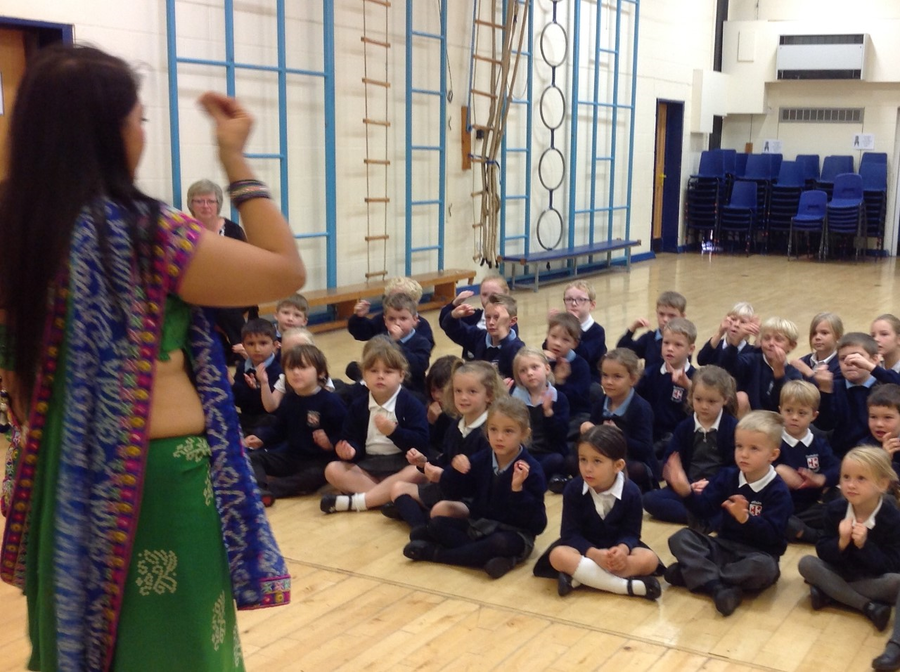 Our whole school enjoyed celebrating Harvest together in St. Chad's Church.
All donations were collected by the Community Larder. Thankyou for your support.
Our Reception class enjoyed spending time looking for autumn treasure and visiting St Chad's Church.