Term 6
SEAL Assembly - 'changes and moving on'
Dedication of Learning Area by The Right Reverend David Court The Bishop of Grimsby
We were delighted that Bishop David visited our school today to dedicate our new Learning Area and lead our Collective Worship. Thank you to everyone for sharing this special occasion. Here are a few photos of the morning.
FREISTON - WEDNESDAY - Y3 children having a great time!
All is well after a very hot day in Freiston. The children have been developing their team-building skills to solve problems and build dens. They have used their enterprise skills to negotiate purchases of branches, rope and waterproof covers. Everyone ate well at teatime and all have showered before changing into pyjamas ready to watch the first half of a film, drink hot chocolate then climb into bed. Lots of smiles, excitement and good manners all round!
FREISTON - TUESDAY - Y4 - The children have had another fun-filled day!
FREISTON - MONDAY - Y4 - After lunch the children took part in some team games!
Y6 representing the school at the Lincolnshire Show
Foundation, KS1 and KS2 choirs led by Mrs Rawson and Mrs Ashall, supported by Mrs Atkinson.
The children sang Give me Sunshine, I like to teach the world to sing, Here I am Lord, Spirit of God, Down in the Garden, The Body Song and Supercalifragilisticexpialidocious!
School Council stall; tenpin and bean bag game, featuring Mrs Eloise Rimmer, Chair of Friends of School!
Groundforce club planting up the village planters!
A few snaps from our Sports Afternoon
Winners of the Keith Alexander Cup for Teamwork!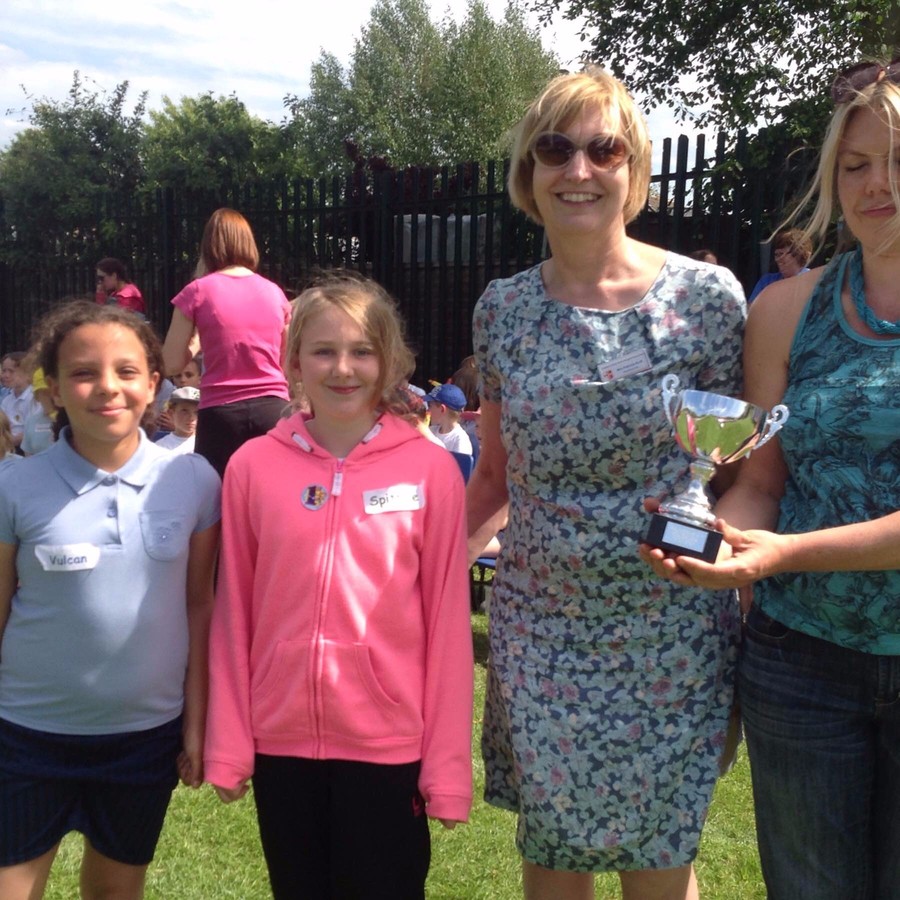 Team Captains handing over the trophy to the winning team!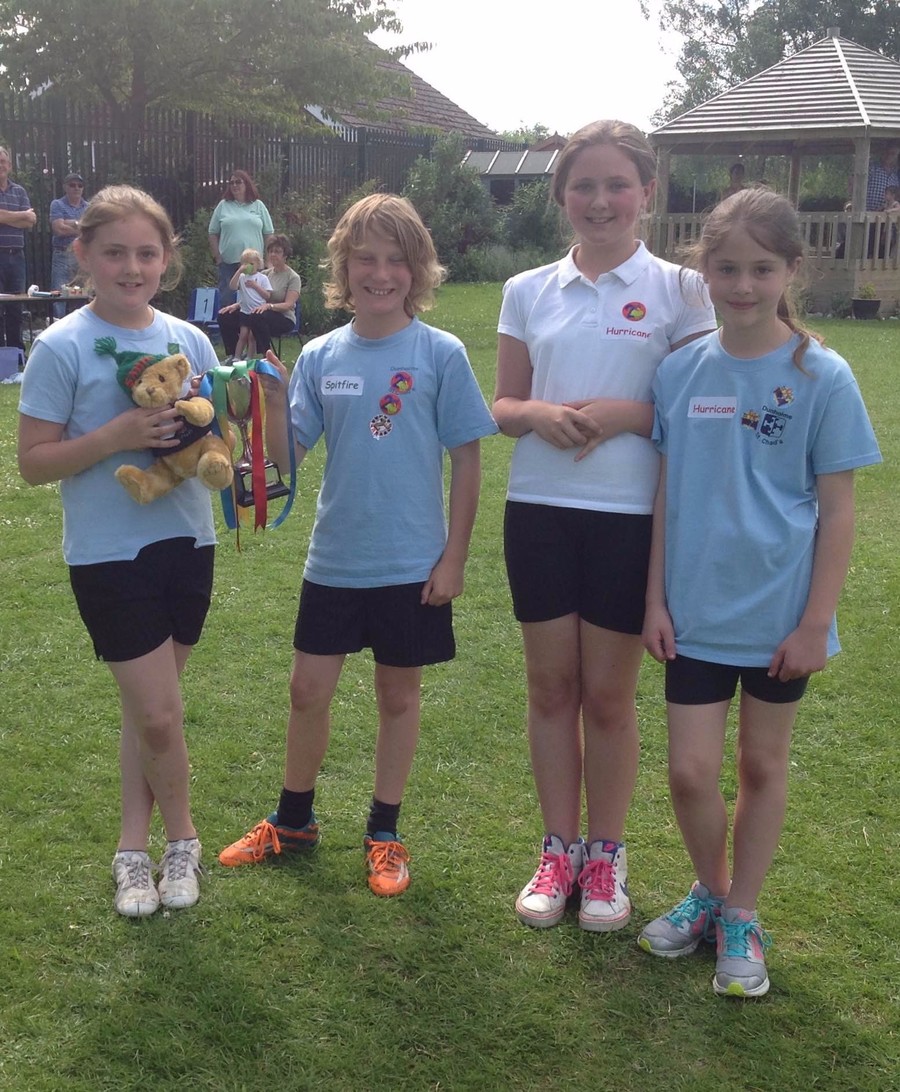 Spitfire; this year's winners!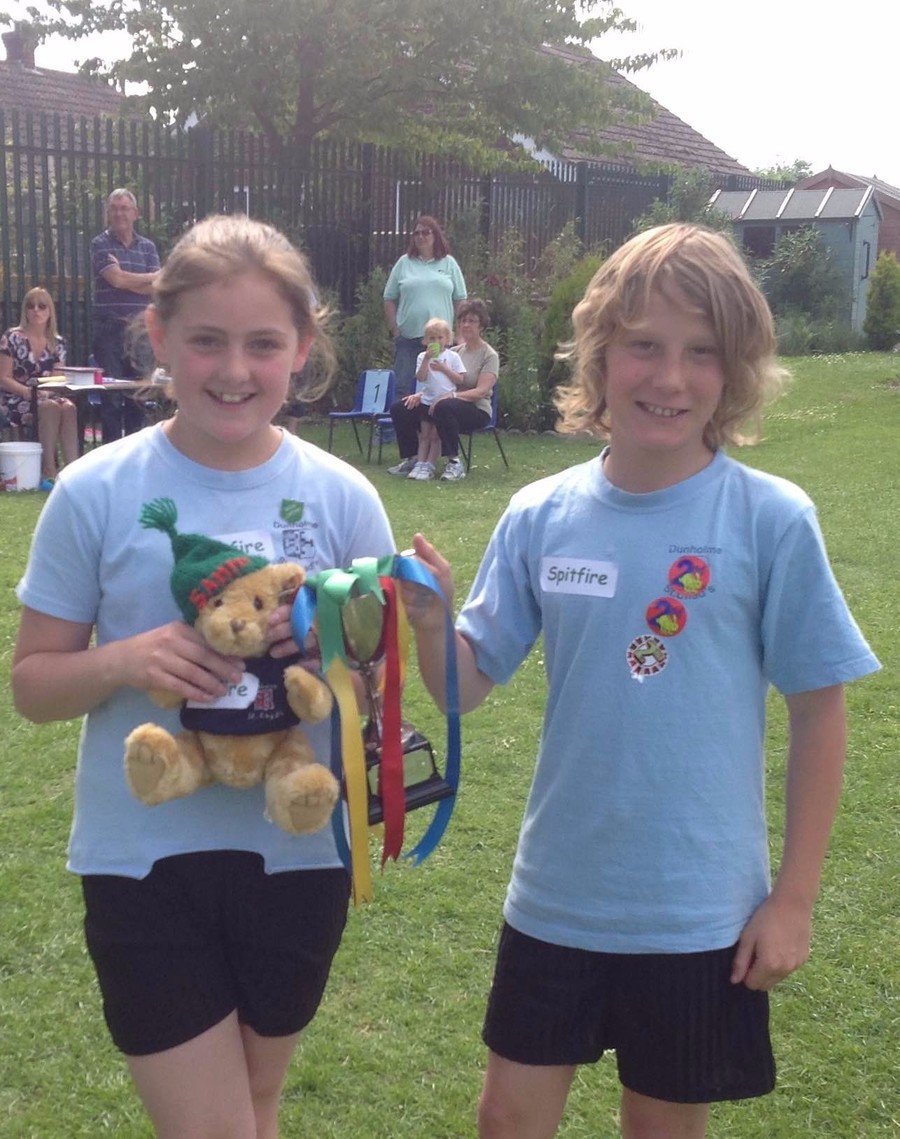 Mr Gwilt presenting the school with a print for our new team 'Vulcan'