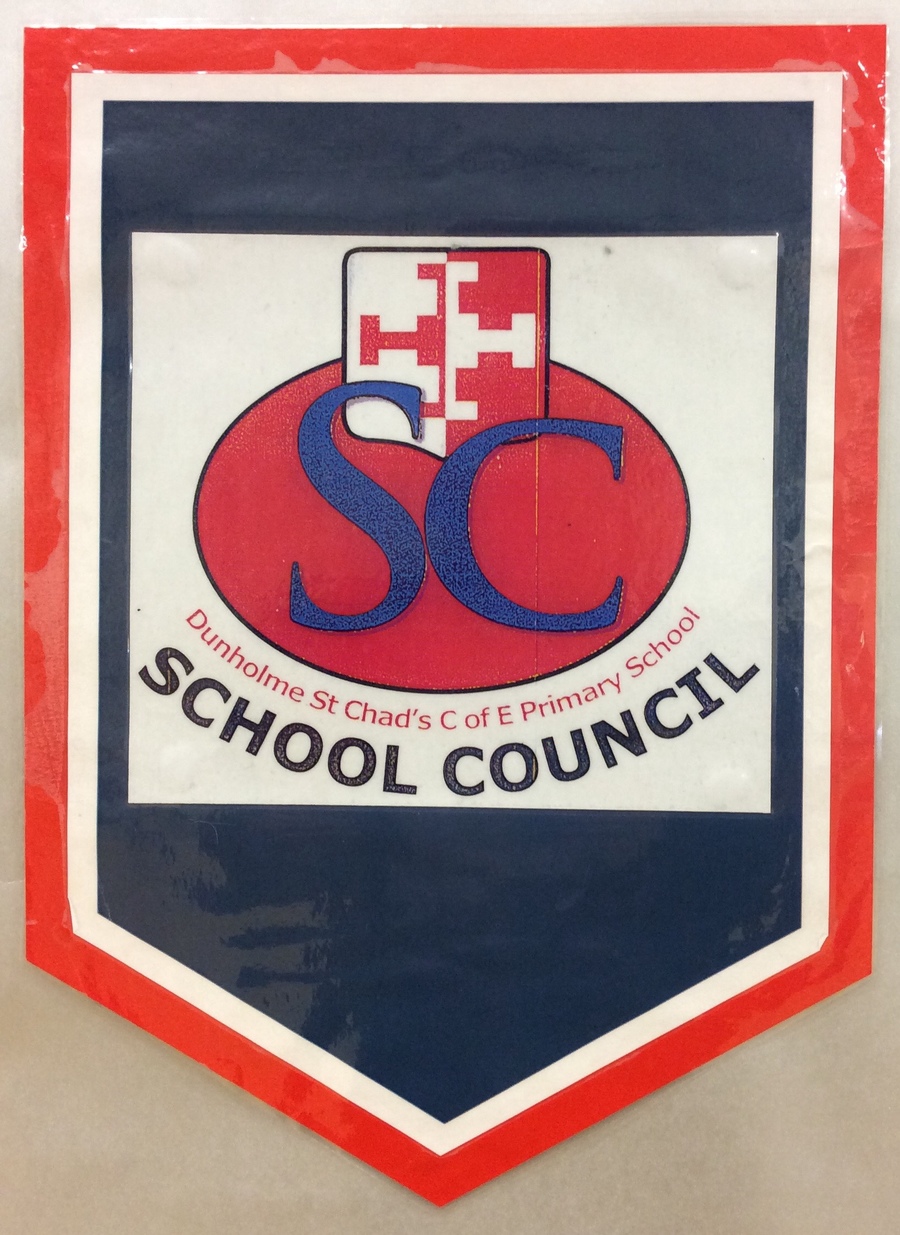 School Council
Congratulations to the new members of our the 2017/18 School Council.
Y1 Alexa and Lois
Y2 Max and Kane
Y3 Ava and Ollie
Y4 Tess and Isaac
Y5 Hollie and Willow
Y6 Will and Lily
Roles and responsibilities
Chair - Lily
Vise Chair - Tess
Treasurer - Will
Shadow - Treasurer - Kane
Timekeeper - Lois
Publicity Officers - Isaac and Max
Charity Officer - Willow
Photographer - Alexa
Website Designers - Hollie and Ava
Children in Need 2017
Thank you everyone that took part in Children and the Crazy Hair Day! We had lots of very crazy hairstyles. We raised just over £200 for Children in Need!
March 2017
Comic Relief
The school council would like to thank everyone who supported our money raising, by providing cakes and biscuits and bringing in money.
We had a successful day on Thursday and had some extra donations on Friday.
We raised a total of £100!
Thank you so much for your support
March 2017
Pupil Voice feedback about lunchtime organisation
We will be getting together before the Easter break to discuss feedback from our classes about the new lunchtime routine. This meeting will include Mrs Williamson and Mrs Ackroyd.
Red Nose Day
We have met this week to organise a bake sale to raise money for Comic Relief. We will be selling cakes on Thursday 23rd March
February 2017
Reading Survey - please click on this link
Which authors do we like? Where do we like to read?
The School Council have been asked to find out which authors we all enjoy reading. We will be finding out if there is a good range of titles for independent reading in school. We will also be finding out about reading habits in and out of school, including visits to libraries.
We will use this information to work out how best we can encourage each other to widen our choices and build our reading stamina.
We aim to have the results of this survey by half term.
Kyra School Council
Our School Council are proud to be part of the Kyra School Council. This council is made up of many different school councils. We meet every term to look at school improvement. See below for some of the activities we have carried out as part of the Kyra Council this year.
The Kyra Council have a new badge. We were very excited to receive our first badges when we visited Westgate Academy in May.
Please see what we have been doing with the Kyra Council.
Members of the School Council visited Monks Abbey Primary School
"I liked that we got to work together and make new friends." Sophie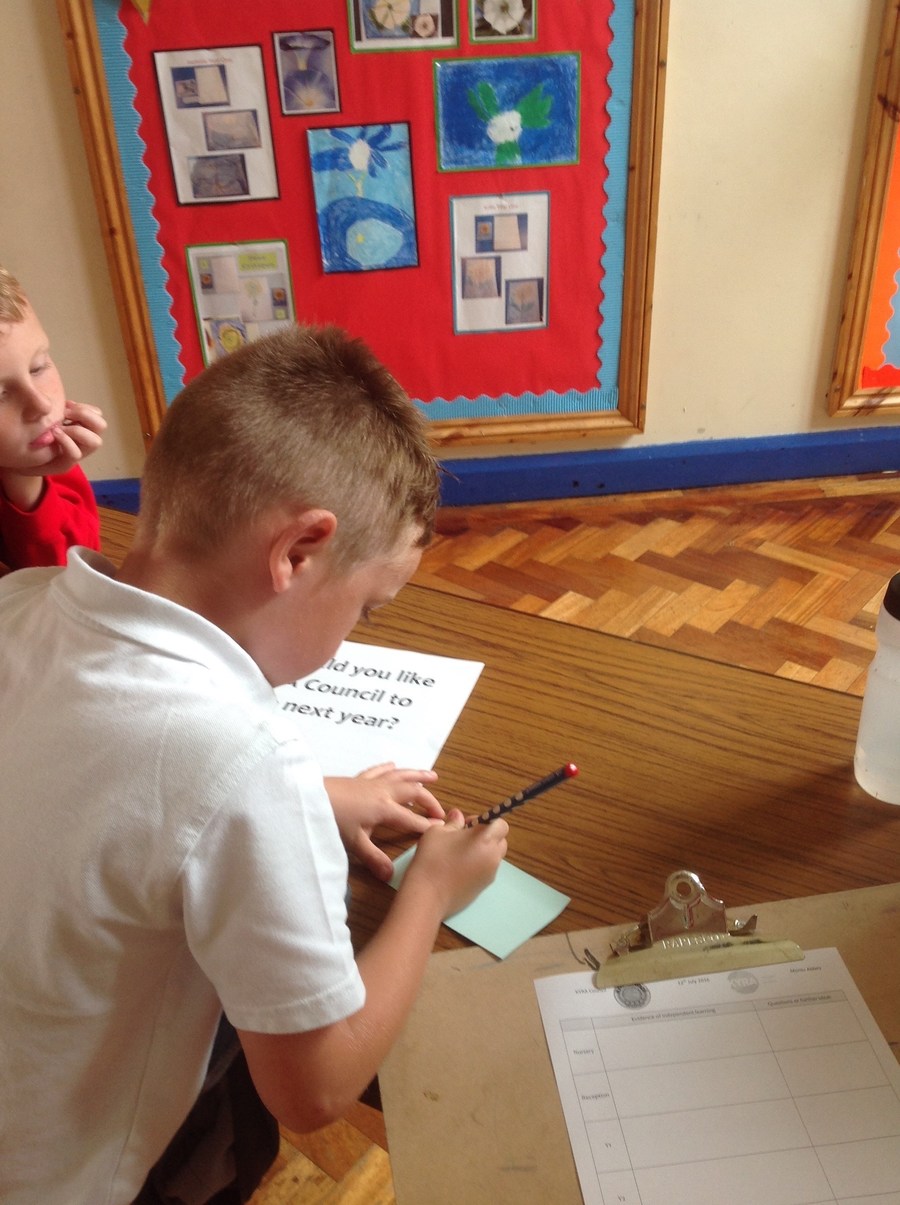 Members of the School Council visited Westgate Academy
We had to work together to build straw towers. This was fun. Then we looked around the school to find out about Maths. I liked being nosy. Barney
Members of the School Council visited Toynton All Saints
I liked building the house for the three little pigs. I liked searching the woods. It was fun to meet children from other schools and work together. Martha
The Kyra Council came to visit our school in term 4. They were looking at how our learning environment shows what we have been learning. It was very useful to hear the views of the children. The School Council have shared the findings with Mrs Ruff.
We had to show the other children around the school. We looked at the displays in the different classrooms. We had fun showing children around our school. Sophie
Visiting Bishop King Primary School to look at their church school ethos.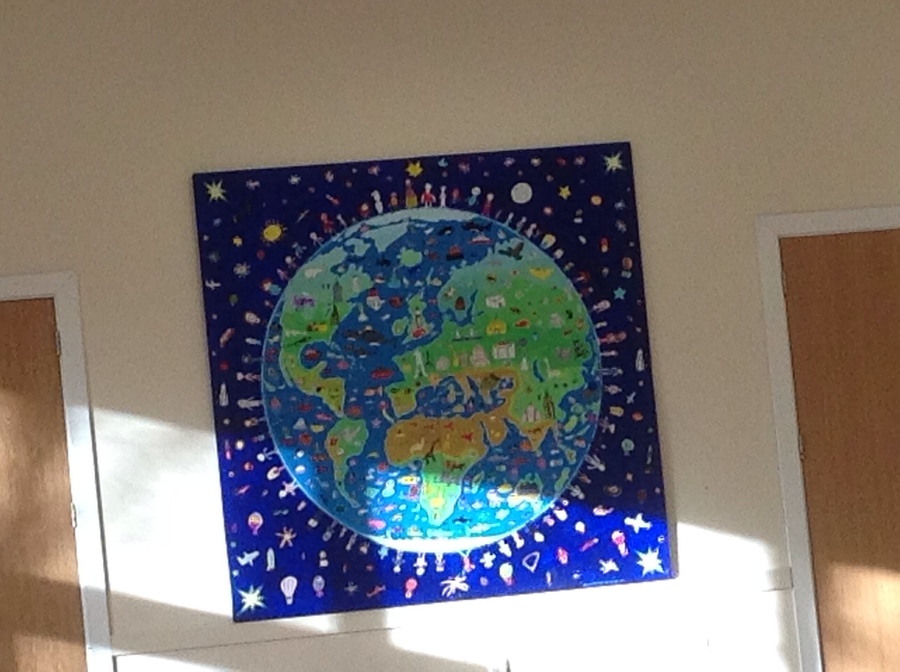 Members of the School Council visiting Marton School to see who eco friendly they are. When we came back to school, we shared our ideas with our own Eco Warriors.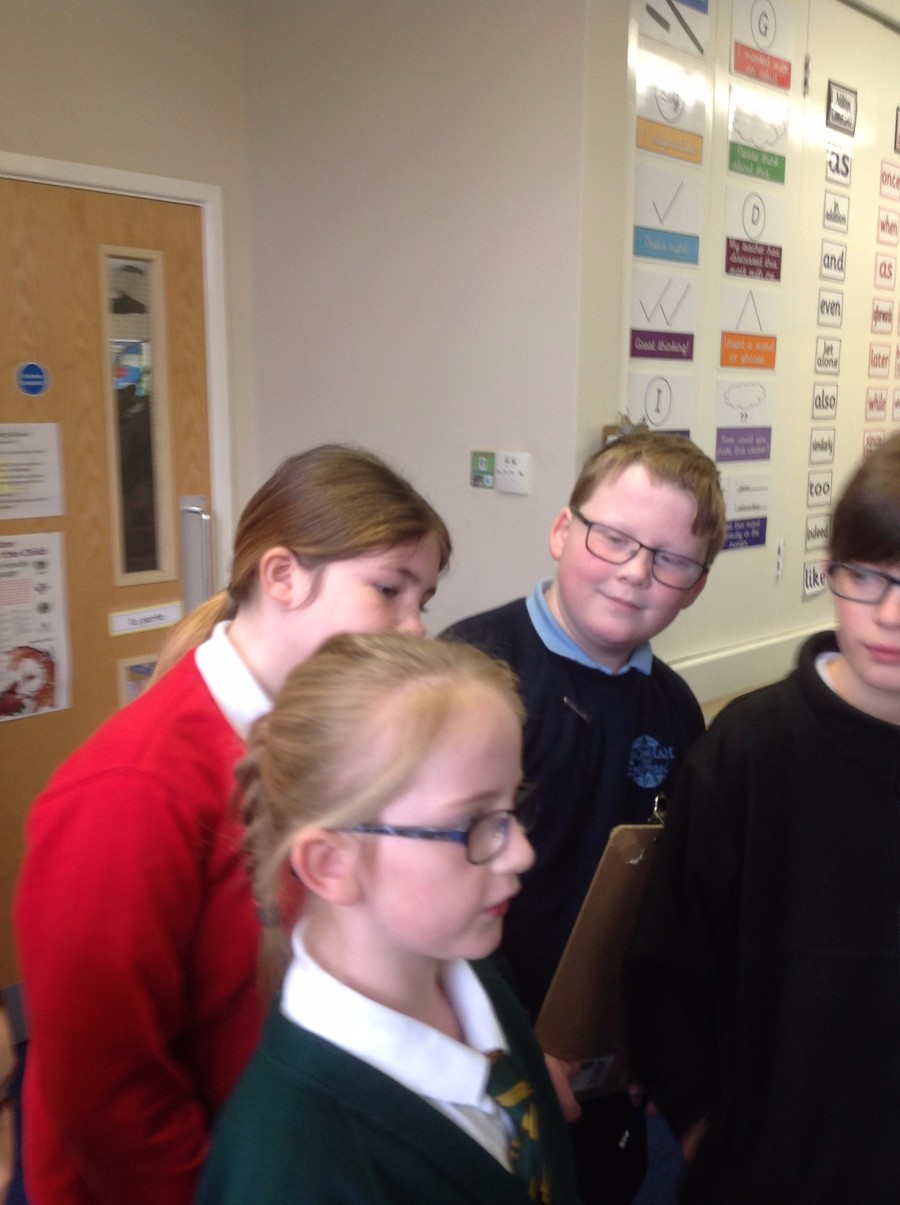 Members of the School Council attending a meeting of the KYRA Children's Council at the Lincoln Guildhall.
This was the first Kyra meeting of the year. We sat in the real council meeting room. Mr Clarke explained the purpose of the Kyra Council and told us about the next few meetings. Then we looked around the Guildhall. Jack