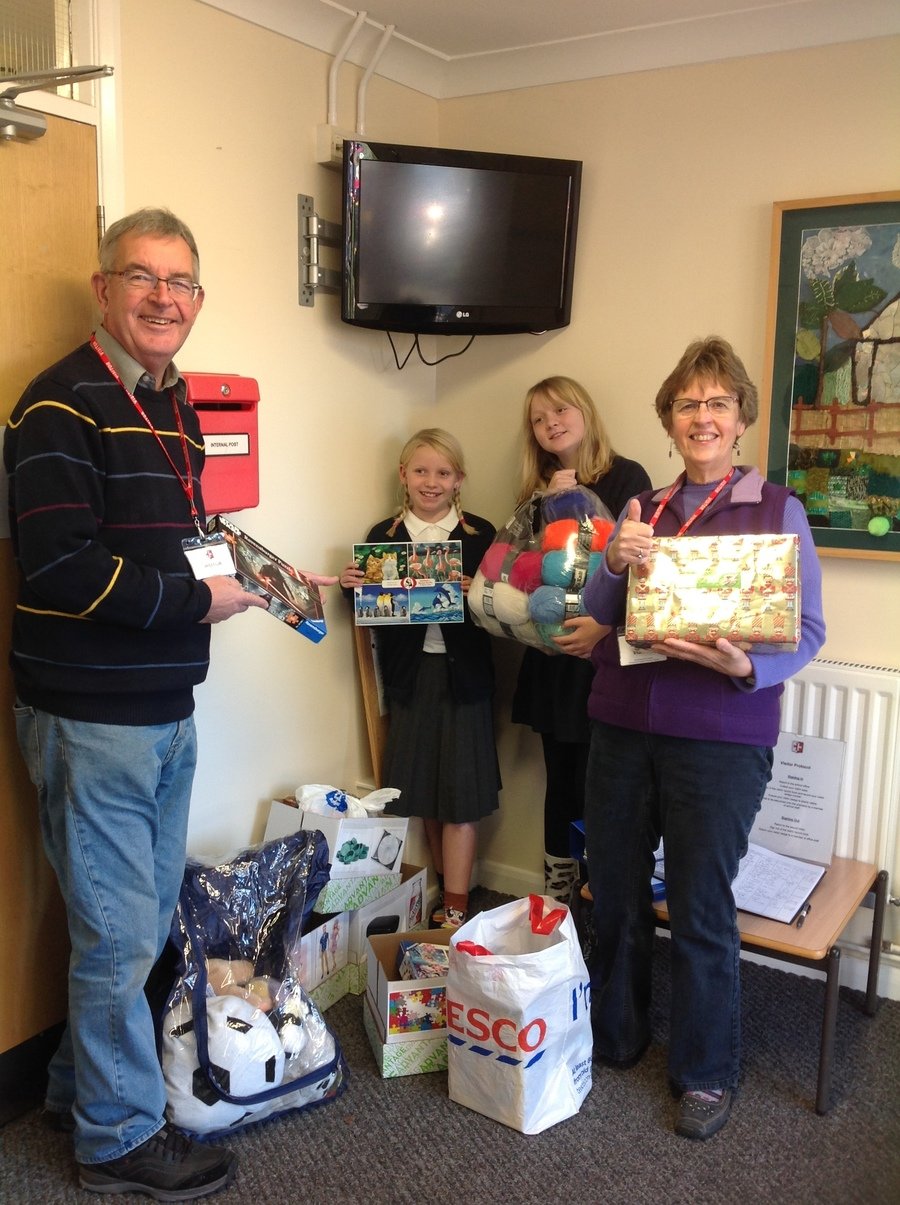 The Eco Warriors supported the Samaritans Purse shoe box appeal by helping Mr and Mrs Rawson encourage the children at Dunholme St Chard to recycle their unwanted items and collect recyclable materials that would be transformed into games and activities to go in the shoe boxes. The Eco Warriors presented the items to Mr and Mrs Rawson before Christmas.
This is continuing throughout the year and the boxes for any unwanted items are in the schools entrance.
Please see the list below of items that are collecting:
CD cases and CD's
Milk bottle lids
Glasses cases
Actimel/benecol bottles
Birthday and Christmas cards
Barbie and Ken/Action Man dolls (No guns)
Wool for making clothes for Barbie and Ken
Babies Toys that are clean and work.
McDonalds toys with no batteries (clean)
Small puzzles with all pieces.
Many Thanks for all your support with this - The Eco Warriors.