This week's Star of the Week is Lola Hughes for a fantastic Kindertransport testimony in her writing this week.
Kyla Cooper received this week's vote for the Pride of Y6 for using her initiative and completing work at home without being expected to or asked to.
Year 6
TERM 1 OVERVIEW
Term 1
Journeys of Importance looks at significant journeys that have been made by certain groups of people and significant individuals. The children will be looking at European migration during The Second World War and the cause and effect of such migration. This will involve a visit to 'The Journey' centre near Newark to learn first-hand what it was like through the eyes of a child who lived during the vents of the Holocaust under Nazi rule. The work also focusses on migration in the past century, looking at what it would be like to be a refugee. Our Religious Studies will focus on journeys made by individuals in the Bible such as Saul and Moses and will explore the concept of pilgrimage. In science, the children will be studying the human body looking at how our bodies work and what happens to the things that go into our bodies.
Visit to 'The Journey' Holocaust Museum
On Tuesday 25th September Year 6 visited the Journey exhibition at the National Holocaust Centre as part of our theme learning. We had a fantastic day exploring the museum exhibit and learned a lot about how the Nazi Party treated the Jewish community during the 1930s. Listening to Zdenka, a Holocaust survivor, ,speak in the afternoon was inspirational.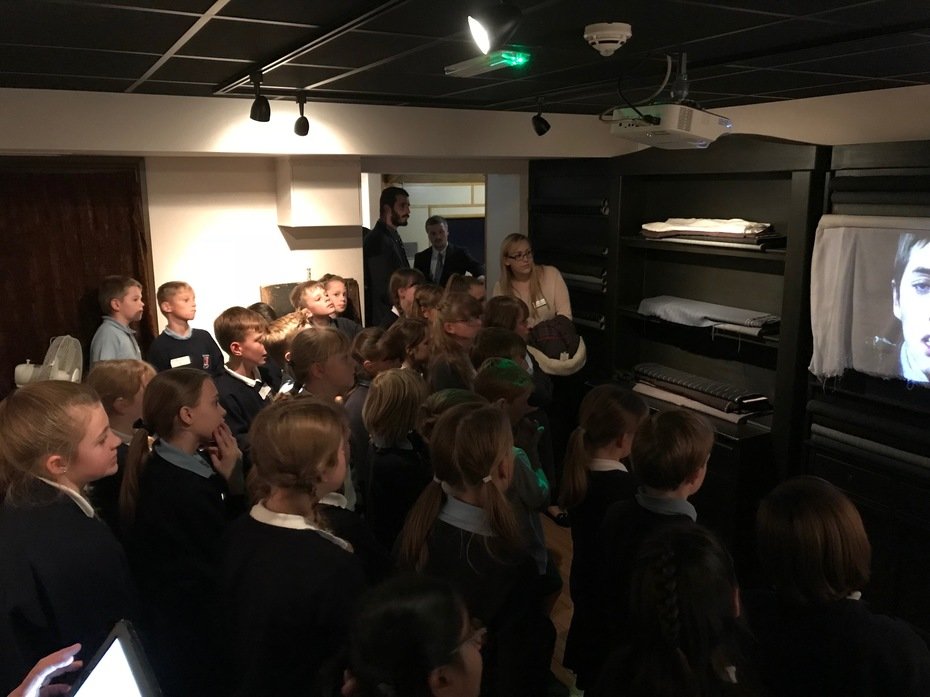 Residential Visit 2018 - 29th Oct - 2nd Nov
More information to follow as we move towards this exciting time.
A meeting for all parents will be held on Monday 15th October at 6:30pm.
PE Kit
- Please can you ensure PE kits are brought into school on Monday morning. This includes appropriate outdoor footwear.
Our PE sessions for this term are Monday afternoon (indoor) and Thursday afternoon (outdoor).
Diary Dates for Terms 1 and 2:
Sep 25th - Visit to the Holocuast Centre
Sep 28th - MacMillan Coffee Morning
Oct 2nd and 4th - Parent Consultation Evenings
Oct 3rd - Harvest Service
Oct 15th - Residential Visit final information evening - 6:30pm
Oct 18th - FODs Disco
Oct 19th - Last day of term
Oct 29th - 2nd Nov - Y6 Residential in Norfolk (please note 29th Oct is not a school day)
Dec 20th - Last day of term
Reading
This year we are focusing on developing a love of reading. Year 6 have already spent the summer reading one of the books from our 'Recommended Reading List'. We are going to be sharing our love of books and writing reviews to interest others in the books we read. We also have a reading competition in class - ask your children about 'Book Bingo'.
NEXT BOOK CIRCLE WILL BE TAKING PLACE ON NOVEMBER 12TH.
Make sure you have read your book by then.
We are also asking all children to send in photos of themselves reading in unusual places.
Please send your photos to year6@dunholme.lincs.sch.uk or carl.parkin@dunholme.lincs.sch.uk
This year we are running a book circle. The children are enthusiastically talking about the books that they are reading. This has inspired many of us to try new titles and we have waiting lists for certain books!
The children have now chosen their book for September. The deadline to read this book is 12 November when we will be hosting our next book circle.
HOME LEARNING:
All homework is handed out on a Friday along with new spellings. Maths and English should be handed in BY THE FOLLOWING THURSDAY along with the Homework Diary.
Homework Diary:
Please support your child in remembering to complete his/her homework diary each week. Your child should record homework, daily reading and a recount of key events in the week such as: clubs attended, relative-visits, walking the dog etc. The diary should be signed each week to indicate your child has completed his/her homework and reading. It is also a useful way to communicate essential information to Mr Parkin or Mrs Dawson, if appropriate. The diary should be handed in on Friday.
Spellings: NEXT WEEK'S SPELLING TEST IS ON THURSDAY.
This week, we are working on words which are homophones with the c/s sound in them which are listed as an expectation in the National Curriculum for KS2.
Homework to be handed in on Thursday:
English:. SEMI- COLONS
The children need to complete two sections from the sheets where they have to put semi-colons in the correct place to separate the clauses.
Maths: NEGATIVE NUMBERS
Complete two sections focusing on the work and concepts we have covered this week.
Useful websites to help with learning at home.
http://resources.woodlands-junior.kent.sch.uk/maths/timestable/index.html
http://resources.woodlands-junior.kent.sch.uk/maths/fractions/index.htm#ratio
http://nrich.maths.org/2730 (Flash is required to play this pairs games, matching fractions of money.)
http://nrich.maths.org/4824 (Flash is required to play this matching ratio game.)