Working with the Diocese of Lincoln
Bishops letters 2022-2023
Summer letter 2023 ( coming in July)
Bishop of Lincoln: Rev Stephen Conway
Rev Stephen Conway is a British Anglican bishop. Since December 2010, he has been the Bishop of Ely; and was appointed the Bishop of Lincoln in May 2023.
From 2006 to 2010, he was the Bishop of Ramsbury, an area bishop (before 2009) and then suffragan bishop of the Diocese of Salisbury.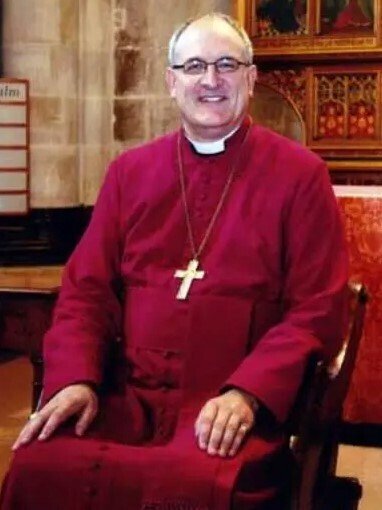 Rev Stephen Conway
Our Bishop's Visitor: Glyn Jones aka Mr Glyn
In my role as Bishops Visitor I am made to feel very welcome at St Chad's School and it gives me an opportunity to talk to the children in class during lessons, and they seem happy to do so. I have learnt quite a few things during my time with them and remembered a few as well from my time in school (quite a time ago!).
I have seen the importance that the school has placed on the values in life taught to the children using the example of Chad and of course the life of Jesus.
Bishop Nicholas
Visiting our Year 6 pupils at the Lincolnshire show
The Right Reverend David Court
Bishop of Grimsby
Dedication of the reading are - 13th July 2015
As a church of England School in the Diocese of Lincoln we work closely with the Diocesan Education team. This includes
attending the annual Headteacher and Chair's Conference,
an annual visit from the Diocesan Associate Adviser
Engaging in Continued Professional Development
Headteacher Performance Management
Attending the Church School Festival