Safeguarding and Promoting Children's Welfare
If you are concerned that a child may be at risk or is actually suffering abuse contact our Safeguarding Officers: Click Here
All those working in our school share an objective to our pupils and have a pastoral responsibility towards them. We can all can play a part in the prevention of abuse and neglect, through our school policies and procedures for safeguarding children, and through the curriculum. We strive to create and maintain a safe environment for our pupils and effectively manage any situations where there are concerns. Children are helped to understand what is and is not acceptable behaviour towards them, and are taught about staying safe from harm, and how to speak up if they have worries or concerns. The curriculum also plays a preventive role in preparing our pupils for their future responsibilities as adults, parents and citizens.
Our Safeguarding and Promoting children's Welfare Policy - Click Here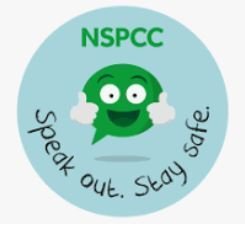 NSPCC Speak out. Stay safe. programme
Dunholme St Chad's Church of England Primary School will be working with the NSPCC, the UK's leading children's charity, who'll be delivering their Speak out. Stay safe. programme on This is a nationwide programme for every primary-school-aged child in the UK and Channel Islands. With the help of their friendly mascot Buddy, they'll be presenting an assembly and workshop to the children in our school. Please click on the link below for more information.
Key information and advice on Safeguarding and Promoting Children's Welfare for Parents, Staff and Governors
Click on the links below to view information and advice:
Dunholme St Chad's Church of England Primary School Safeguarding Information:
Department of Education guidelines:
HM Government guidelines:
Other guidelines for parents/carers:
If you suspect anyone if suffering from domestic abuse then phone 999
West Lincolnshire Domestic Abuse Service
Tel: 01427 616 219
Email: info@wldas.org.uk
Monday - Friday - 9am – 5pm