Our Curriculum
Enjoyment Curiosity Creativity
Inspirational Learning
Everyone at Dunholme St Chad's Church of England Primary School recognises the shared responsibility we have to ensure all children develop a love of learning to last a lifetime.
We create a range of opportunities to develop children's interests and talents through an enriched curriculum and extra-curricular activities. We believe that happy children who want to come to school develop positive attitudes to learning. We promote their enjoyment of learning, nurture their curiosity and spark their creativity.
We guide children so they develop into confident learners who are prepared to tackle new things with increased independence, feeling secure enough to 'have a go' and with the resilience to keep going. We want them to learn from experience to find out and to use new information to develop and deepen their knowledge, understanding and skills.
Our learning culture enables all learners to challenge themselves and respond positively to feedback to further extend their learning.
As partners in learning with the Cambridge Primary Review Trust Schools Alliance we seek to provide a curriculum that, 'engages children's attention, excites and empowers their thinking and advances their knowledge, understanding and skill.'
The School Curriculum in England
Every state-funded school must offer a curriculum which is balanced and broadly based and which:
promotes the spiritual, moral, cultural, mental and physical development of pupils at the school and of society, and

prepares pupils at the school for the opportunities, responsibilities and experiences of later life. This includes British values, as endorsed by the Department for Education (DfE), 'Promoting fundamental British Values as part of Spiritual, Moral, Social and Cultural (SMSC) in schools,' is set in the context of our work on Pupil Voice to include Democracy: making decisions together, Rule of Law: understanding rules, Individual Liberty: freedom for all and Mutual Respect and Tolerance: treat others as you want to be treated.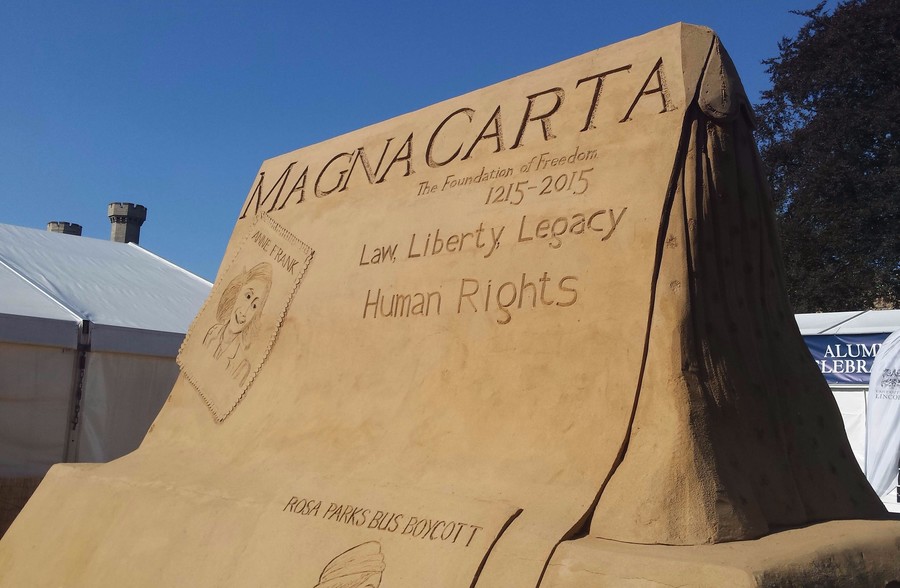 The school curriculum encompasses all learning and other experiences that the school plans for its pupils. The National Curriculum forms one part of the school curriculum.
As a maintained school in England, Dunholme St Chad's is legally required to follow the statutory National Curriculum which sets out programmes of study, on the basis of Key Stages, subject content for those subjects that should be taught to all pupils.
Our Curriculum
Through an enriched curriculum, learning is set in the context of our vision, values and aims and is made up of the:
National Curriculum 2014 (statutory for maintained schools)

Religious Education

School Curriculum
Our curriculum is designed to be broad, balanced, creative and relevant to children. It draws on the local area and its heritage to provide first hand experiences enabling children to be active in their learning and follow lines of enquiry which inspires and motivates them to ask questions and investigate.
Using our local area
Dunholme and the local area are rich in heritage, we therefore draw on this resource in its broadest sense to enrich learning and plan first hand experiences which include the village, Dunholme Lodge, surrounding R.A.F bases, Lincoln Castle including the Magna Carta and the Cathedral, Monks Woods and the farming community.
Enrichment Visits and visitors to school
Each term our curriculum is enhanced through educational visits and visitors to school, for example Magna, Yorkshire Wildlife Park, Construction Day and The Journey Exhibition. We are also committed to residential visits which culminate in the Year 6 visit to North Norfolk as part of their work on coastal erosion.
We welcome a number of visitors to school from local charities, churches and sports backgrounds.
Partnerships which further enrich our curriculum
We work closely with a number of partners who enhance our curriculum, for example The Sports Partnership, Diocese of Lincoln and Education Business Partnership.
Themed Approach to Learning
We work on a themed approach to learning where subjects are linked so children apply the skills they have learnt in a range of contexts and use their knowledge and understanding to link ideas and develop concepts. During the planning process children have the opportunity to shape the learning journey so they can pursue areas of interest.
Each term we will update our curriculum page and will add the new termly overview for you to see what your children are learning.
Our learning is set out under the following domains defined by the Cambridge Primary Review:
Arts and Creativity

Citizenship and ethics

Faith and Belief

Language, Oracy and Literacy

Mathematics

Physical and Emotional Health

Place and Time

Science and Technology
Key Stage 1 Curriculum
Our curriculum has been designed so that all the children, over two years, cover all the objectives stated in the New National Curriculum. Maths, English and Science are taught in Year groups so that progression is clear between Year 1 and Year 2. We have designed a school curriculum that allows children to explore their own locality and encourages children to be inquisitive when learning about a new theme. All children will be given the opportunity to have first-hand experiences, where possible, and take ownership of their learning.
Key Stage 2 Curriculum
Our curriculum provides opportunities for awe and wonder, for children to immerse themselves in hands-on creative activities which fuel curiosity. The child-led curriculum provides links that are relevant to our children, raising awareness of current affairs locally, across Britain and globally.
Early Years Foundation Stage
Reception Themes
Term 1 - Week 1 - 4 (Me and My Friends)
This theme lasts for the duration of the transition period and focuses on the PSED and Communication and Language Early Learning Goals as we support children settling into school.
Key priorities are : developing confidence, developing independence, interacting and resolving conflicts with others, learning to listen and respond and building relationships with both adults and peers.
RE Units - Myself and My Friends
Term 1&2 - Week 5 - Christmas (Let's Celebrate)
This theme spans the half term break so that we can include important festivals and celebrations which fall between September and December but change their date from year to year. In this theme we continue to focus on PSED and C&L as children become aware of differences between themselves and other children in their class or around the world and we make links with our Core Values of Empathy, Respect, Tolerance and Understanding. We also focus on the Understanding the World Early Learning Goal as we learn about Harvest, Autumn, Diwali, Bonfire Night, Advent and Christmas.
Key Priorities are : developing curiosity, asking and answering questions and developing tolerance and beginning to understand difference with a religious focus.
RE Units - Special Times in my life for me and for others
Term 3 - (Our World)
This theme allows us enormous scope to explore the Understanding the World Early Learning Goal with children but with the flexibility to follow their interests. Once again we focus on PSED and C&L as we explore difference but this time the differences are more cultural and environmental rather than religious. Looking at different cultures provides an excellent opportunity for children to respond in their own way through dance, music and art and therefore provides a good basis for exploring the Expressive Art and Design Early Learning Goal.
Key Priorities are : developing curiosity, asking and answering questions and developing tolerance and beginning to understand difference with a location focus and responding creatively through a range of media.
RE Units - Our Special Places and Beautiful World
Term 4 - (New Life)
This theme allows us to explore New Life with children in a variety of different contexts. Children develop their Understanding of the World by exploring Life Cycles and watching a range of animals and plants grow and develop as we move through Spring. They also consider how they have changed since they were born and how they will continue to change as they grow older. We then link our theme to the Christian festival of Easter as they learn about and celebrate the Resurrection.
Key Priorities are : thinking about the past and present and how things change over time.
RE Units - My Life and Our Living World
Term 5 - (Once Upon a Time)
This theme has a Communication, Language and Literacy focus as children's learning is based on a range of traditional stories. Through storytelling and role play they develop their own imagination and begin to write their own stories.
Key Priorities are : developing imagination and introducing storytelling language.
RE Units - Special People and Special Books
Term 6 - (Islands in the Sea)
This theme focuses on our children and their lives. We discuss where they live and introduce maps to show Great Britain as an island. We think about where abouts on the island they live and other places in Britain they have visited. Children learn about the seaside, mountains and cities as we explore places which are important to them. Children also think about the past as we think about what it was like for their parents and grandparents growing up in Britain. Children begin to explore British values as they learn what it means to be British.
Key Priorities are : asking and answering questions, looking at difference and thinking about how things change over time.
RE Units - My Senses and My Special Things
RE Curriculum
The following link shows how the RE curriculum is covered over the course of the school year. All units are taken from the Lincolnshire Locally Agreed Syllabus and each unit is taught with a focus on key concepts as agreed with our Diocesan RE Advisor.